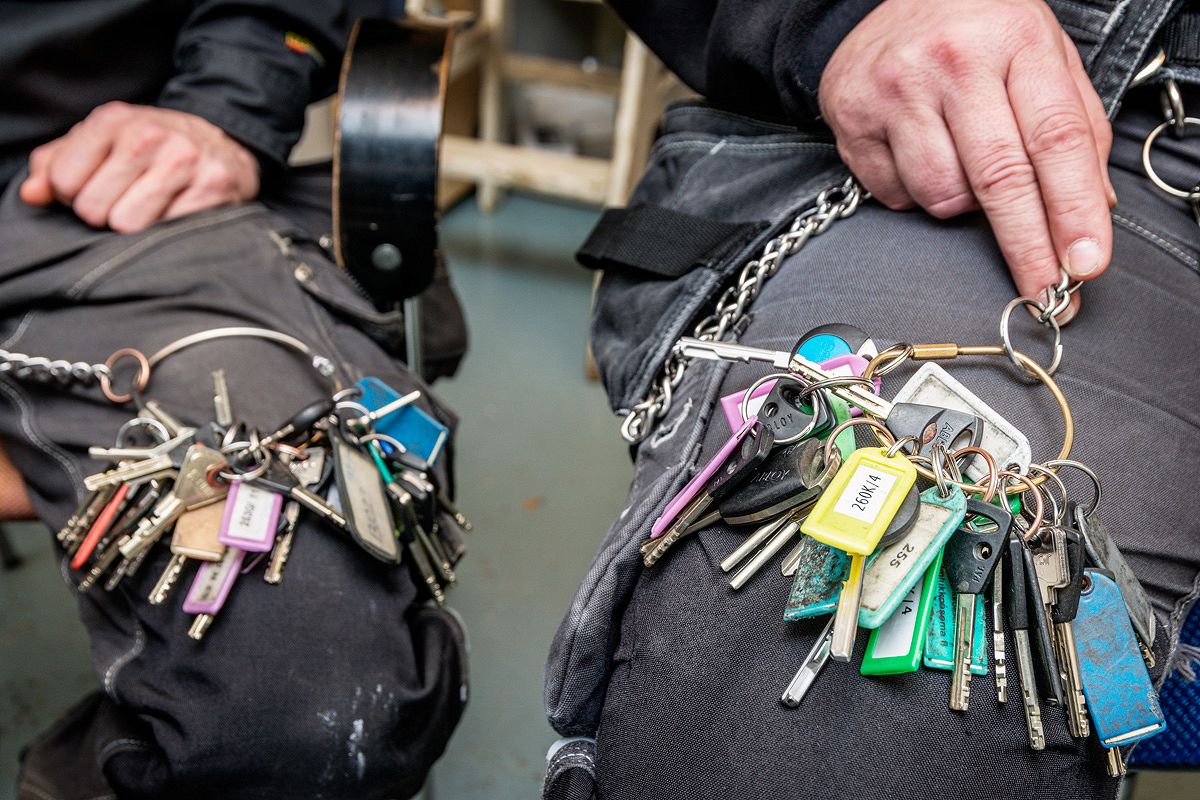 The resident is our priority also in maintenance matters
Our maintenance companies' staff encounter SATO's residents on a daily basis and make sure everything runs smoothly. For that reason, SATO works closely with its partners to ensure that maintenance is taken care of with an excellent service attitude, in line with our Customer First approach.
"It's important to live up to the promises that are made to the customer and to see matters through from beginning to end."
Those are the words of Sami Tienvieri, managing director of Unce Property Services, describing the family company's basic philosophy. This approach not only fits perfectly with SATO's Customer First strategy, it was also a decisive reason for Unce being selected as one of SATO's 14 maintenance partners.
Unce takes care of facility services for altogether 18 SATO buildings and around 900 rental apartments in western Vantaa. The Espoo-based company with a staff of 20 has been exemplary in putting SATO's strategic Customer First development programme into practice. It is also the reason why Unce was chosen as SATO's Partner of the Year 2018.
"Our values are perfectly aligned with SATO's values. I think that being chosen as their partner of the year is fine recognition that we really put our heart and soul into our work," says Tienvieri.
Most importantly, SATO's residents have also noticed that maintenance runs smoothly. Based on feedback received from the buildings' residents, satisfaction with the maintenance and cleaning of the building and the grounds has increased since Unce started working on SATO's buildings. In addition, SATO's customer service has reported that Unce has been quick to adopt the new system and that cooperation has been smooth and characterised by great respect for the customer.
Maintenance that lives up to the customer promise
According to the Vice President of SATO's Rental Housing Business, Antti Asteljoki, the key criterion in the competitive bidding for maintenance services held in 2017 was the ability to operate according to the Customer First principle. The goal is to improve residents' experience of maintenance by increasing interaction, improving the quality of encounters and ensuring that matters are fully taken care of. Key aspects are the ability to quickly respond to residents' problems and keeping them up to date on how maintenance work is progressing.
"In the final phase of the competitive bidding process, we met with all of the companies' maintenance staff who would be encountering residents in SATO's buildings. After all, it's the maintenance staff who see customers the most. They are essentially SATO's representatives in living up to our customer promises," says Asteljoki.
Thoroughly cascading the Customer First programme that was launched at the start of 2017 to all of SATO's maintenance partners continues in 2019. For example, SATO's maintenance manager and customer service director have been making the rounds training partners and have also taken part in apartment maintenance visits.
"It has been wonderful to see how our partners have understood the significance of their role and that our intent is not to micromanage them, but to offer them genuine support."
"As part of a new operating model, at the end of 2018 we adopted a monitoring system where every contact received by customer service is logged. This helps to centrally keep track of requests forwarded to partners and helps ensure that every matter is fully taken care of," explains Asteljoki.
Prompt and in the know
Tienvieri says Unce never thinks first about costs or the extra effort a job entails. The starting point for their operations is to always make sure that the customers are happy. Another key issue is to make sure that there is a sufficient number of maintenance workers in order to keep the workload reasonable for everyone and the workers' motivation high.
"When a resident contacts us, we immediately swing into action. With us, there is no waiting on hold for customer service, and emails are read as they arrive. One person on our customer service team is exclusively in charge of SATO customer relationships, monitors maintenance calls and, if necessary, follows up on any unresolved maintenance matters, say, due to a plumber or electrician being called on separately," says Tienvieri.
It is essential that the resident is contacted quickly and that he or she is kept informed on how the matter in question is progressing.
"This past winter, for example, there were a few major blizzards that posed some challenges and backlog for brief periods. We always aim to inform residents if things are held up and schedule a new time so that they are not left waiting," says Tienvieri.
Unce is SATO's Partner of the Year 2018 »