Sokerilinnantie 1
1 rental apartment available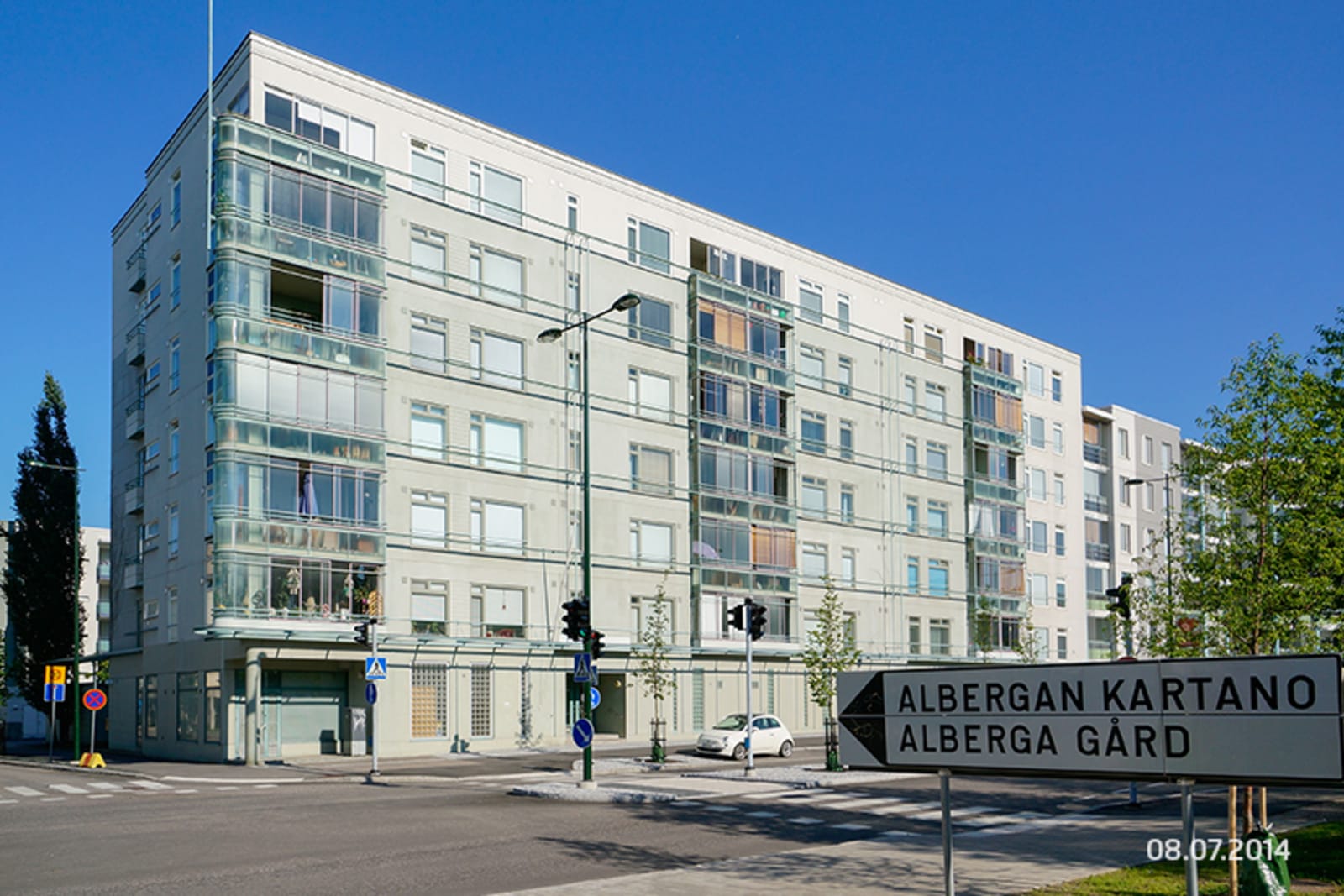 Green landscapes on the grounds of Alberga
Complex with lots of children
SATO rents out a spacious one-bedroom and a pleasant two-bedroom at this child-friendly apartment building is a leafy setting close to Alberga Manor. The remaining homes in the building are owner-occupied.
This is a non-smoking building. Smoking is not allowed in apartments, balconies and common areas or areas and grounds outside the building.
The evolving urban milieu of Leppävaara is a centre of housing as well as jobs and also has excellent transport connections and shopping opportunities. The Sello shopping center with its comprehensive services, cinemas and concert halls is located nearby, next to the train station. Several regional and Espoo city bus lines also depart from the train station. There are several schools and day care centres in the area and also other facilities such as a library and theatre. Outdoors lovers will appreciate the lush walking trails, and to the delight of the fitness enthusiasts, there are e.g. ice rink, indoor swimming pool, golf range, riding school and extensive sports park in the area.
For transport links, see the HSL Journey Planner »
Attic or cellar or storage room
Real estate information
Location
---
Apartment count
---
Building count
---
Apartment types
---
Apartment sizes
1 br.: 43 - 53 m2
2 br.: 74 - 74 m2
---
Common areas
Drying room, Air-raid shelter, Laundry house, Attic or cellar or storage room, Outdoor storage room
---
Parking
---
Service manager / House expert
---
Maintenance company