Hiihtomäentie 34
0 rental apartments available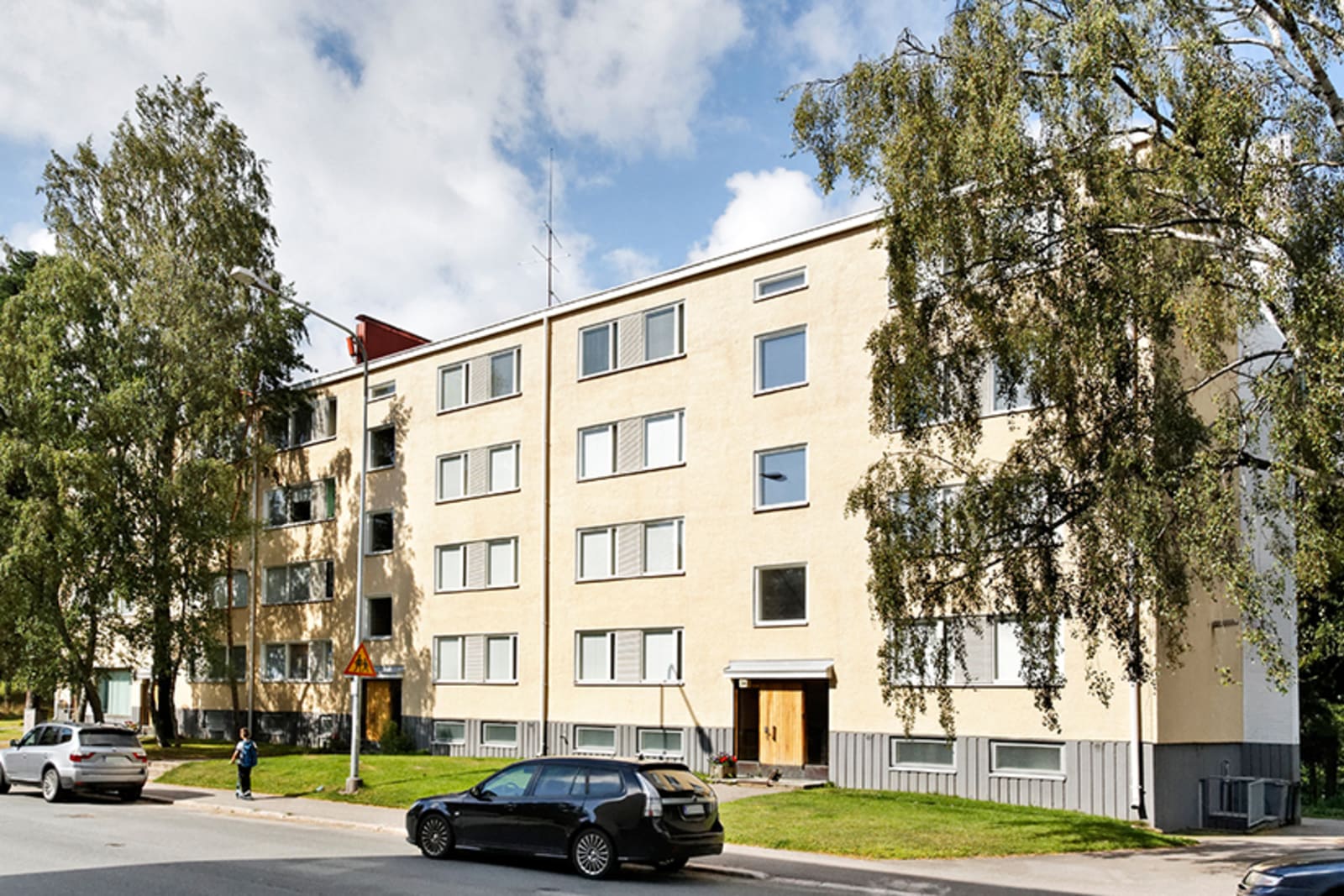 Old Herttoniemi is a pleasant neighbourhood
Quiet building
SATO rents out a spacious one-bedroom at this apartment building located in a pleasant, leafy neighbourhood. The remaining homes in the building are owner-occupied.
Hiihtomäentie is accessible by metro as well as several bus lines.
In Herttoniemi you will not need to search far for services. There are several grocery stores, specialist shops, cafes and restaurants in the area, especially near the metro station. And if you want to experience the city centre vibe or shop in Itäkeskus, the metro will take you there in 15 minutes. Families with children are served by local day care centres and schools. The seaside district offers endless opportunities for spending time outdoors. Nice destinations for a walk include the leafy Sorsavuorenpuisto park, Laivalahti marina, shores of Annikanpuisto park and Herttoniemi Manor Park. You will find more routes for walks and runs along the shores of Laajasalo, Tammisalo and Marjaniemi, and Mustikkamaa island and Korkeasaari Zoo are a nice bike ride away. Tuorinniemi swimming beach is a great destination on a summer day and features a playground, skatepark and even a swimming beach for dogs.
For transport links, see the HSL Journey Planner »
Attic or cellar or storage room
Real estate information
Location
---
Apartment count
---
Building count
---
Apartment types
---
Apartment sizes
---
Common areas
Air-raid shelter, Laundry house, Attic or cellar or storage room, Outdoor storage room, House sauna
---
Service manager / House expert
---
Maintenance company