Ståhlbergintie 4
0 rental apartments available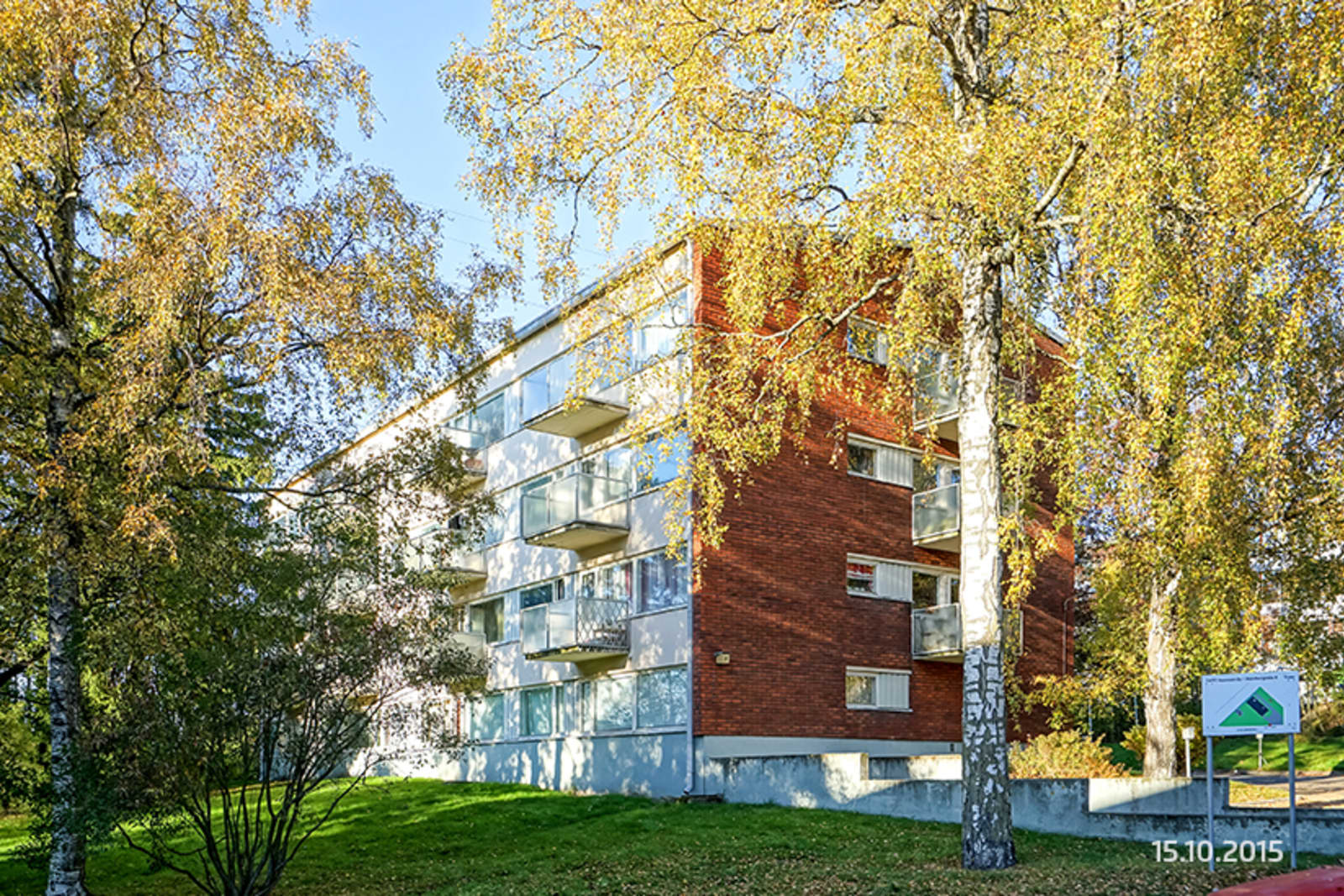 Quiet and desirable neighbourhood
Enchanting rental homes
The distinctive feature of these units in a peaceful setting are their large windows which give lots of natural light. These units feature attractive, easily maintained laminate floors and fully tiled bathrooms. The bathtubs in the renovated bathrooms have been replaced with showers. Except for the ground-floor units, all units have west-facing balconies opening on the leafy, sloping grounds.
Kulosaari is a desirable and verdant neighbourhood with good transport links, by a metro station. There are several day care centres and schools as well as a library, church and shopping centre close by. The opportunities for outdoor enjoyment are exceptional; Korkeasaari Zoo, for instance, is accessible by foot via Mustikkamaa island. Dotted with parks, this architecturally cohesive neighbourhood is home to many embassies and therefore an especially secure place to live.
For transport links, see the HSL Journey Planner »
Attic or cellar or storage room
Real estate information
Location
---
Apartment count
---
Building count
---
Apartment types
studio, 1 br., 2 br., 3 br.
---
Apartment sizes
studio: 31 - 31 m2
1 br.: 38 - 45 m2
2 br.: 71 - 72 m2
3 br.: 83 - 83 m2
---
Common areas
Drying room, Laundry house, Attic or cellar or storage room, Outdoor storage room, House sauna
---
Parking
Parking space available. More info info@vuokki.fiNot included in rent.
---
Other
---
Service manager / House expert
---
Maintenance company