Vattuniemenkatu 25 E-F
0 rental apartments available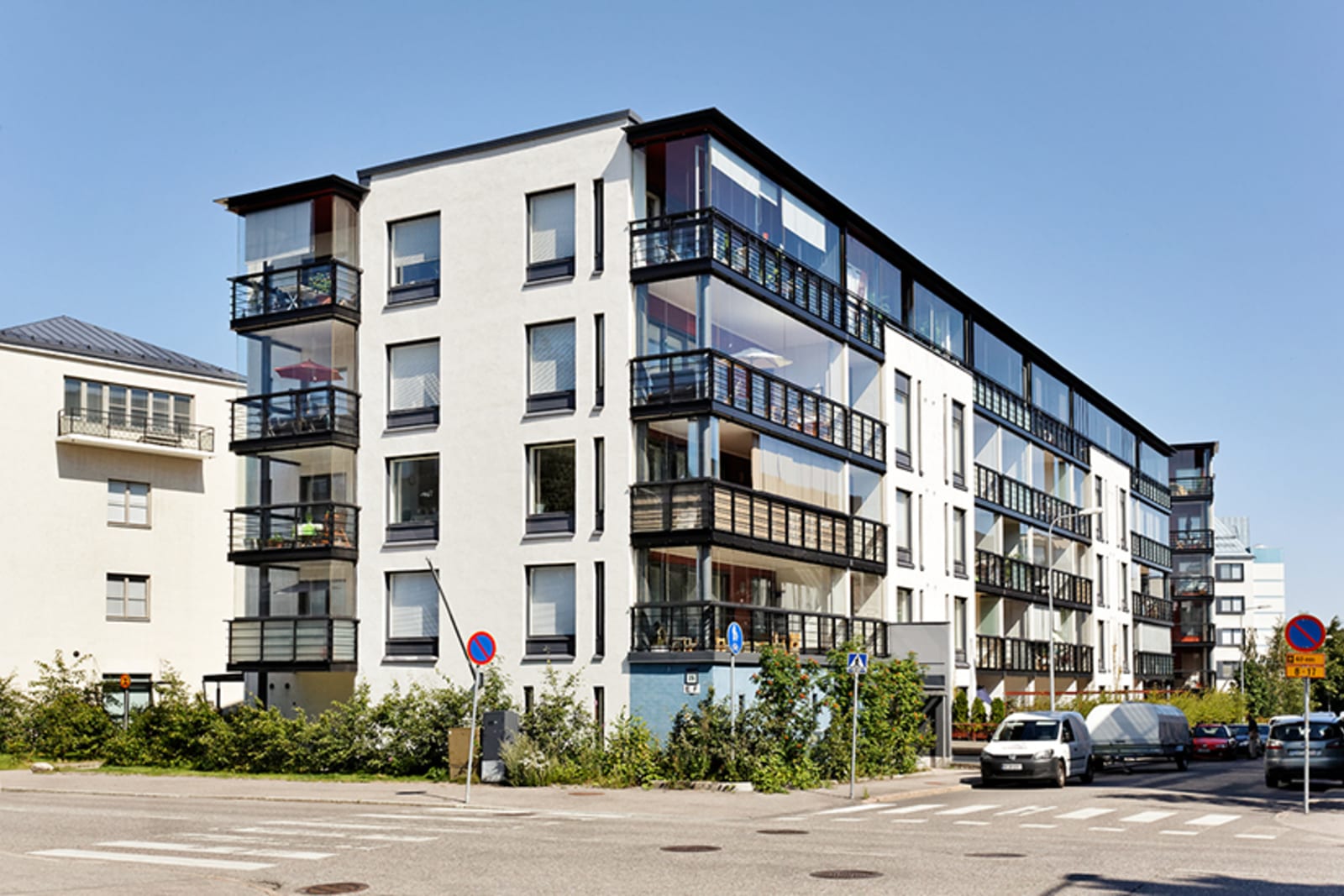 Three rental homes next door to owner-occupied homes
Home by the sea
SATO rents out three beautiful homes in this elegant building situated in a highly desirable area. The remaining homes in the building are owner-occupied.
The rental homes have bright, easily furnished layouts and sheltered glassed-in balconies opening towards Vattuniemenkatu street to the south. The rooms are floored in light parquet and the bathrooms are fully tiled. The kitchenettes are equipped with flush-mounted cooktop, separate oven and integrated dishwasher. The style is rounded out with stainless steel fridge-freezer and solid-wood countertops. Further comfort is added by the sauna with aspen benches, underfloor heating in the bathroom, and mirrored storage unit doors in the hallway. The bathrooms have hook-ups for stackable washer/dryer.
The lease on these homes starts with a fixed term of one year and then remains in force until further notice. No security deposit is therefore required.
Lauttasaari is known for being close to the sea and offering plenty of chances for enjoying the outdoors. People who live in Lauttasaari tend to stay loyal to the area. A 10-km running path follows the shoreline while Vattunokka marina offers boating enthusiasts a comprehensive range of services. Lauttasaari also has schools for children and young people of all ages as well as several day care centres and playgrounds. There is even a library within walking distance. There are several buses running along Lauttasaarentie street, including those headed for Otaniemi, Leppävaara and Kivenlahti.
For transport links, see the HSL Journey Planner »
Attic or cellar or storage room
Real estate information
Location
---
Apartment count
---
Building count
---
Apartment types
---
Apartment sizes
studio: 36.5 - 36.5 m2
1 br.: 50.5 - 51.5 m2
---
Common areas
Drying room, Air-raid shelter, Attic or cellar or storage room, Outdoor storage room
---
Service manager / House expert
---
Maintenance company