Tammitie 21
0 rental apartments available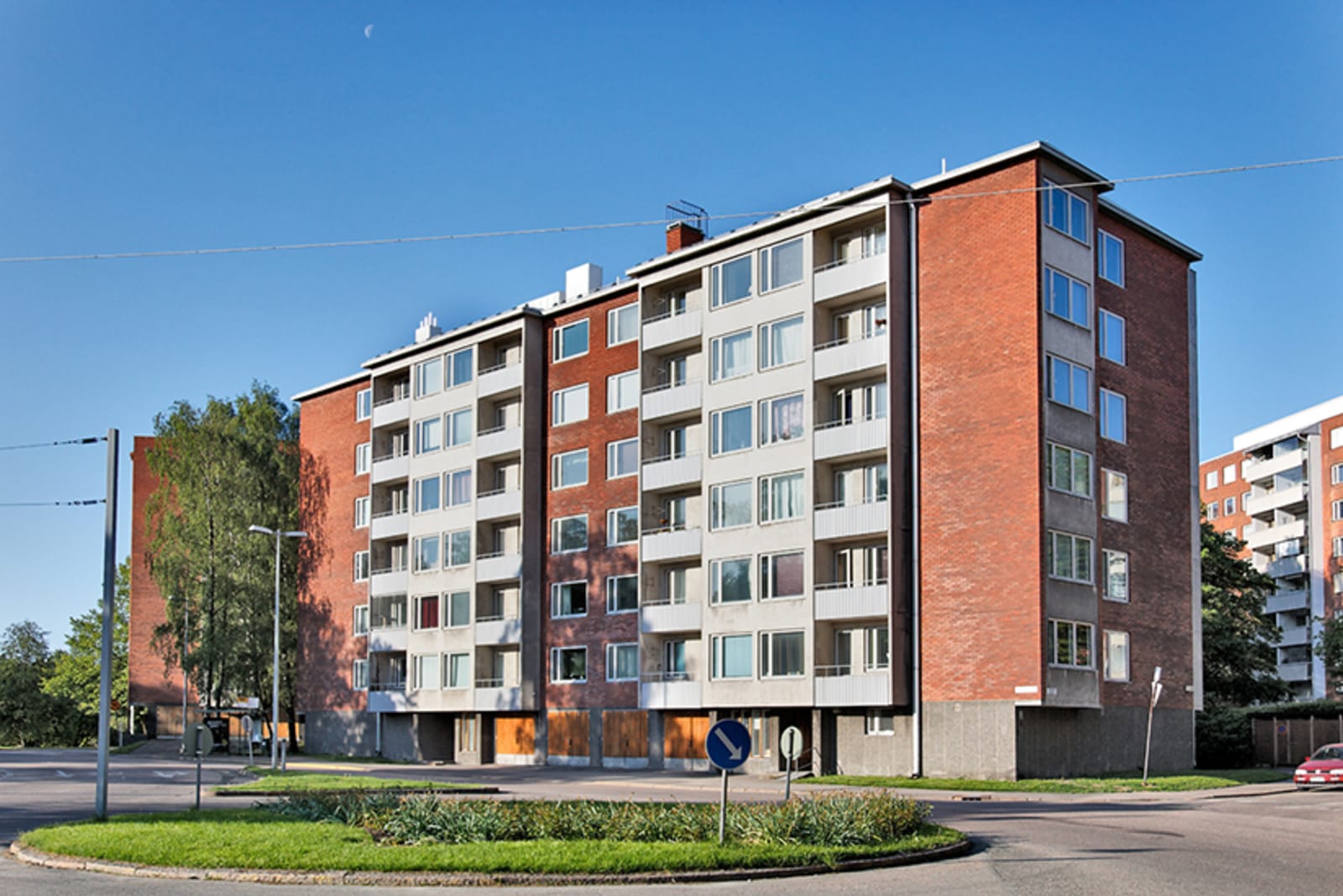 Peace of mind in Munkkiniemi
1960s studio with character
SATO rents out a bright studio at this apartment building standing close to Munkkiniemi bridge. The remaining homes in the building are owner-occupied.
The Munkkiniemi area has great atmosphere: history, wonderful old buildings and plenty of green parks and seafront areas. It offers excellent opportunities for enjoying the outdoors, with the lush districts of Kuusisaari and Lehtisaari accessible by walking path. There are small shops and lovely cafes along Munkkiniemen puistotie street and several schools, a health station, maternity and child health clinic and library in the area. More services can be found at Munkkivuori shopping centre. The Leikkipuisto Viiri playground offers activities for children and parents and the Munkkiniemi Service Centre for those who are retired.
Munkkiniemi is best accessed by tram number 4 and several regional and U bus lines providing access to Tapiola, Leppävaara, Otaniemi, Vantaankoski and Järvikylä also have stops nearby. The U bus lines to Järvikylä and Kolmperä run along Huopalahdentie street.
For transport links, see the HSL Journey Planner »
Attic or cellar or storage room
Real estate information
Location
---
Apartment count
---
Building count
---
Apartment types
---
Apartment sizes
---
Common areas
Air-raid shelter, Attic or cellar or storage room, Outdoor storage room, House sauna
---
Parking
---
Service manager / House expert
---
Maintenance company