Rikhard Nymanin tie 3
2 rental apartments available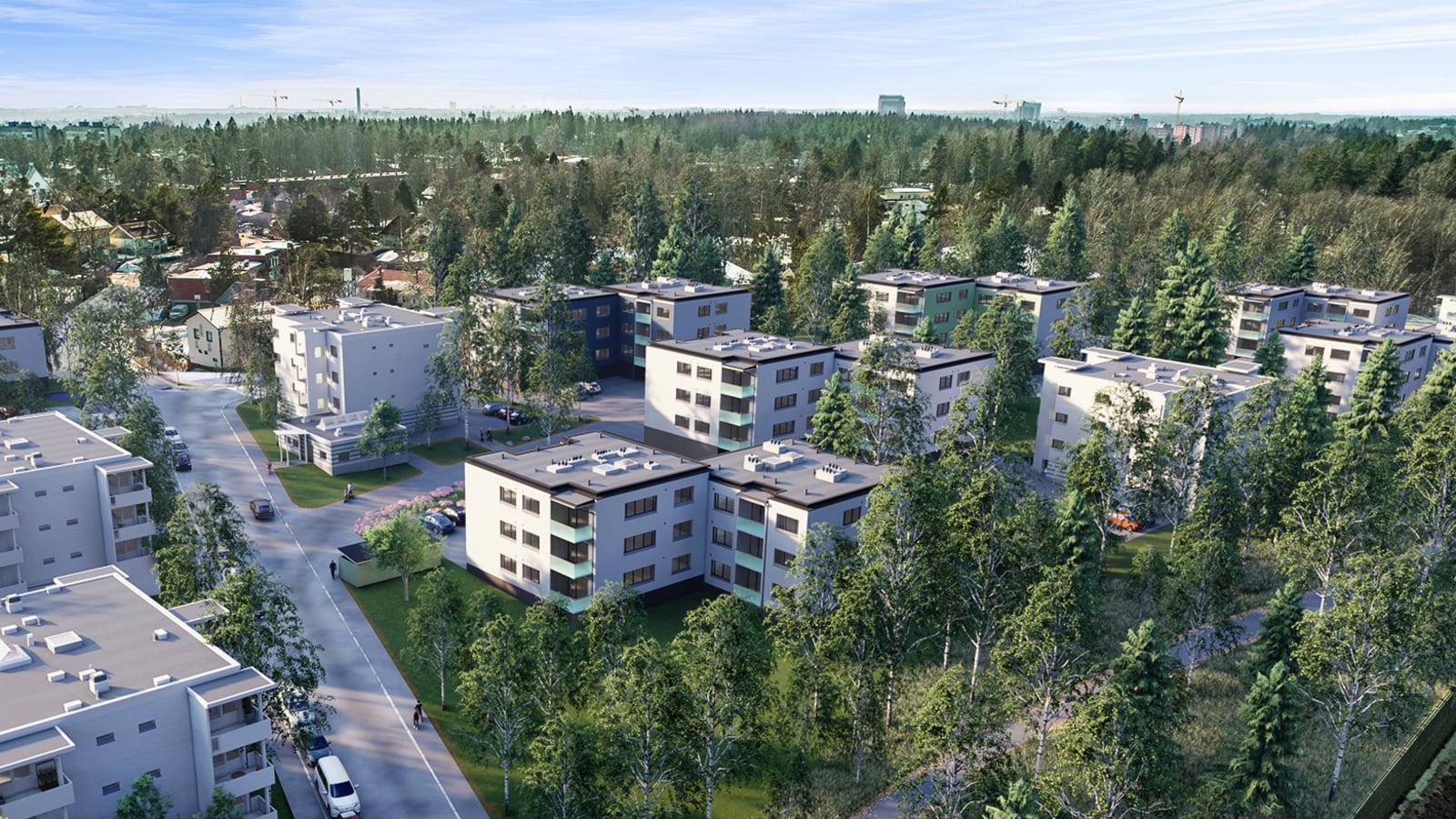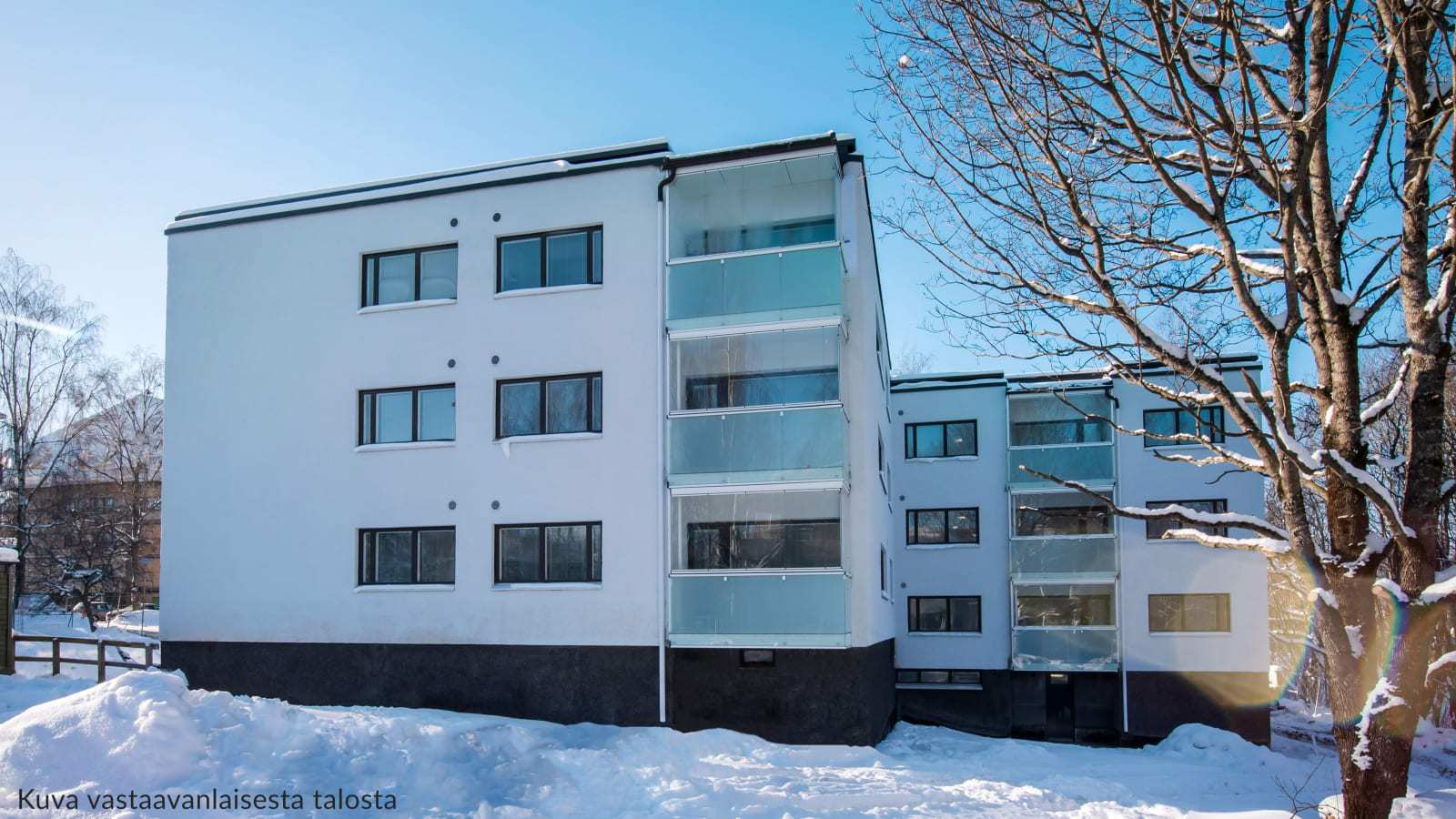 Quiet block with widely spaced buildings
Easy living in leafy Reimarla
In Pitäjänmäki, Reimarla there are several houses in the same cohesive, quiet and comfortable yard district. This enjoyable, leafy area of low-rise buildings features lush grounds with plenty of places to enjoy outdoor living. The buildings are named after characters in Aleksis Kivi's classic Finnish novel Seven Brothers; the buildings at Rikhard Nymanin tie are called Aapo and Simeoni. These two low-rise apartment buildings have been built in the 1960s and they have now been fully renovated with respect for the spirit of the area to meet the demands of today's living.
42 clear-lined 1-bedroom homes and 6 efficient 2-bedroom homes have a new, fresh look after the renovation. The light-colored apartments are beautiful and timeless. All homes have open-plan kitchens that connect to the living areas. The floors are light gray oak laminate and the walls are painted white. The kitchens have white cabinets and are equipped with a ceramic cooker, fridge-freezer and dishwasher. The bathroom walls and floor are tiled, and the washing machine has its own space.
The communal areas have also been renovated. Both houses have laundries and separate drying rooms. On the ground floor of the house C-D there is a clubroom. Rikhard Nymanin tie 3 residents can book a sauna turn in the Piispantie 3 building sauna.
Environmentally friendly geothermal energy has been chosen as the heating method for the houses.
Pitäjänmäki has several day care centres and everyday services within easy reach. There is a nice playground in the area, and the Tali Tennis Centre and sports park are within 1 km away. The grounds of the Tali manor park and Pajamäki have several beautiful walking routes, and there are also local maintained cross-country skiing tracks in the winter. The area is accessible by train as well as from Vihdintie road by several regional and U line buses headed for Espoo, Vantaa, Klaukkala and Takkula.
For transport links, see the HSL Journey Planner »
Attic or cellar or storage room
Baby carriage storage room
Real estate information
Location
---
Apartment count
---
Building count
---
Apartment types
---
Apartment sizes
1 br.: 40 - 51 m2
2 br.: 50 - 50 m2
---
Common areas
Laundry house, Clubroom / common area, Air-raid shelter, Attic or cellar or storage room, Outdoor storage room, Drying room, Baby carriage storage room
---
Parking
---
Other
---
Service manager / House expert
---
Maintenance company