Kulmavuorenkatu 6
3 rental apartments available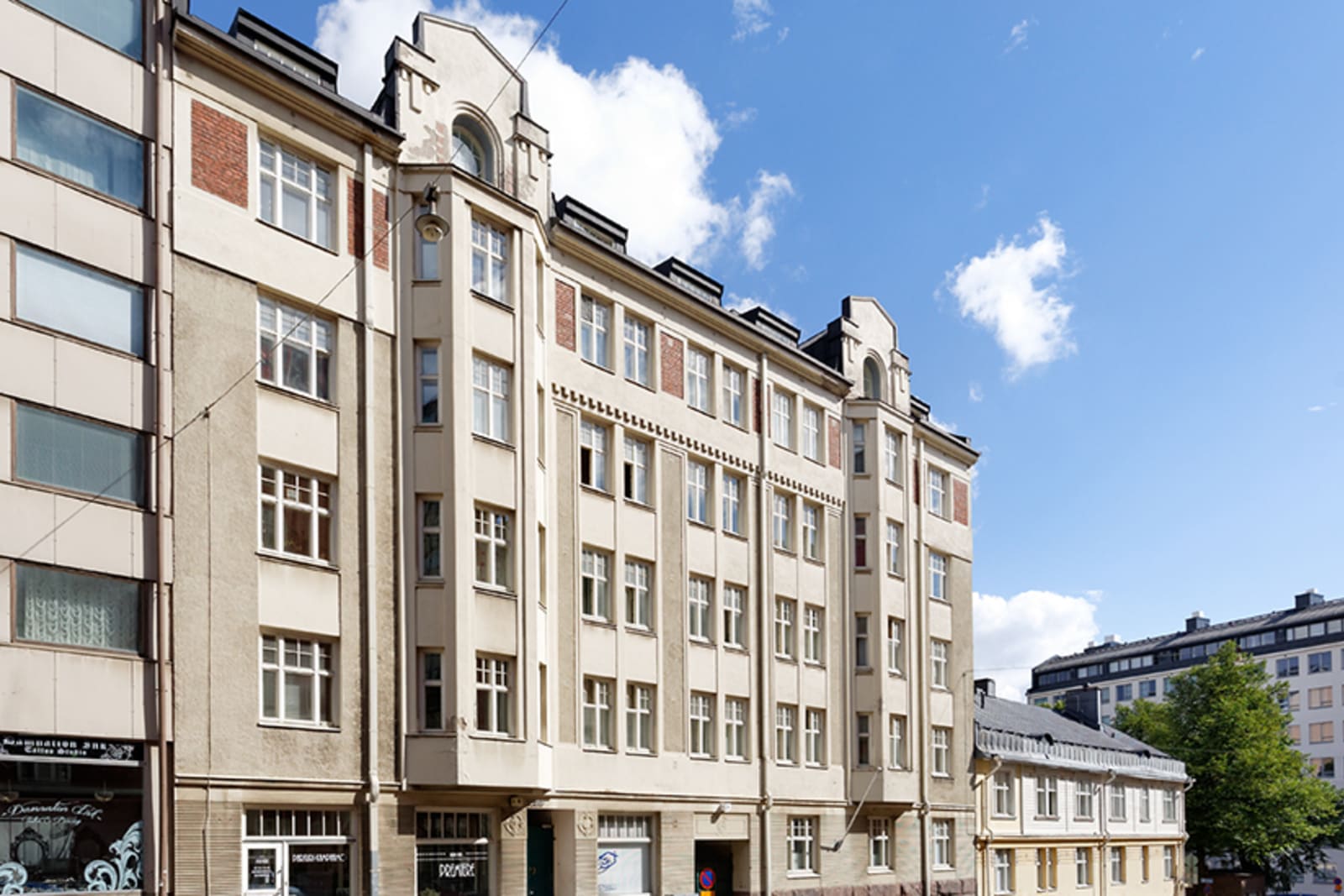 Central living in Kurvi
Jugendstil building with character
Renovated in the 1990s, this handsome Jugendstil building stands close to the legendary Kurvi street corner and offers excellent access to transport. The homes in the building are enjoyable city homes with large rooms and lots of character. The attic-floor units have balconies and some of the units feature splendid (but non-functional) tiled stoves.
All services are within arm's reach in Sörnäinen: restaurants, cafés, supermarkets, etc. Within walking distance you will also find the trendy Teurastamo area, Katri Valan puisto park, Harjutori public sauna and the old Suvilahti power plant that now serves as a centre for culture. The cultural offerings in the area are also provided by music clubs and Theatre Academy Helsinki. There are also nice walks through leafy areas in Arabianranta and Toukola nearby.
Sörnäinen area is accessible by many means of transport. Metro station is just a few hundred metres away and several bus and tram lines running along Hämeentie, Mäkelänkatu and Sörnäisten rantatie streets will take you just about anywhere in the Helsinki region.
For transport links, see the HSL Journey Planner »
Attic or cellar or storage room
Real estate information
Location
---
Apartment count
---
Building count
---
Apartment types
studio, 1 br., 2 br., 3 br.
---
Apartment sizes
studio: 17 - 49.5 m2
1 br.: 43.5 - 66 m2
2 br.: 80 - 87 m2
3 br.: 102 - 111 m2
---
Common areas
Air-raid shelter, Attic or cellar or storage room, Outdoor storage room, House sauna
---
Other
---
Service manager / House expert
---
Maintenance company