Iiluodontie 9
0 rental apartments available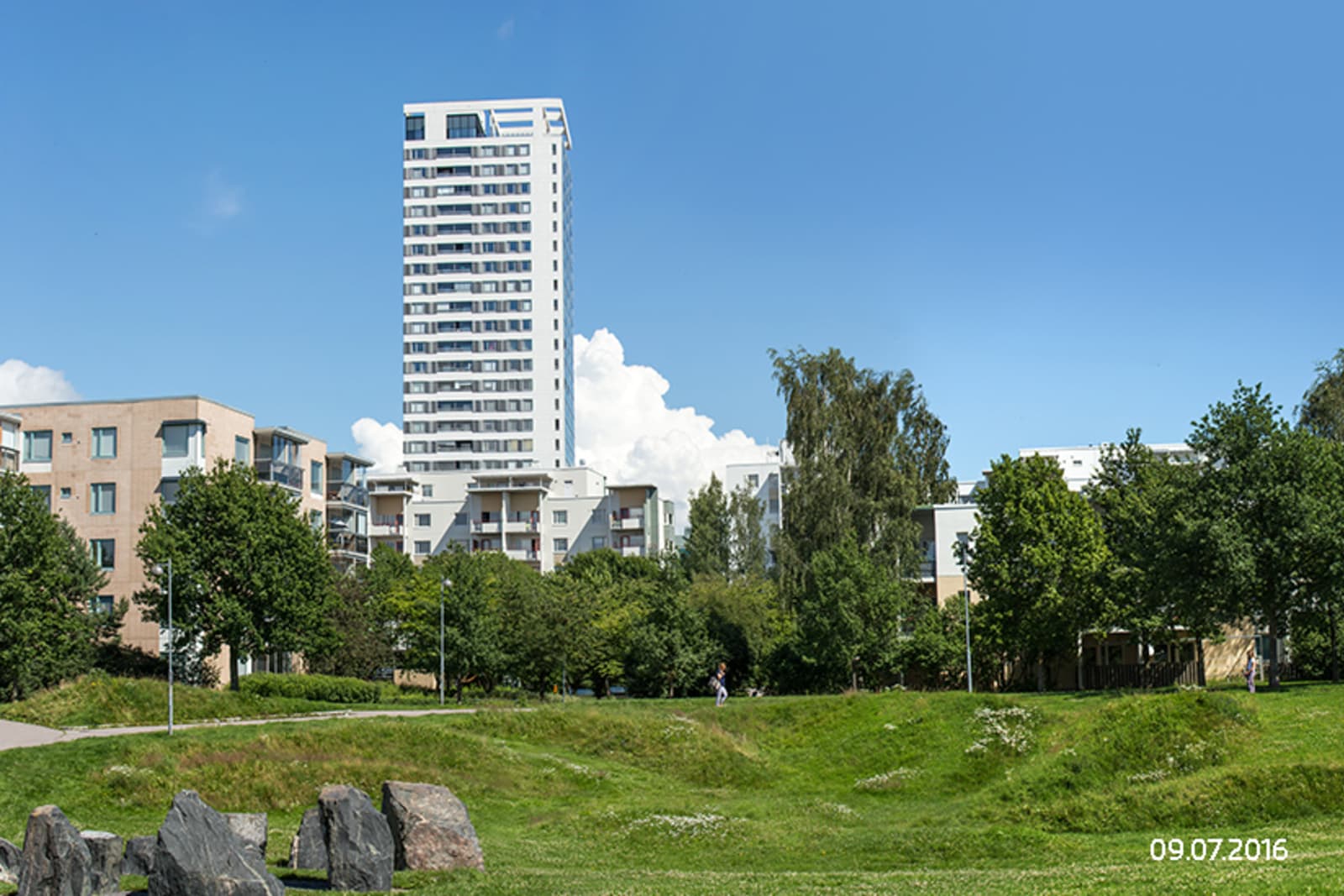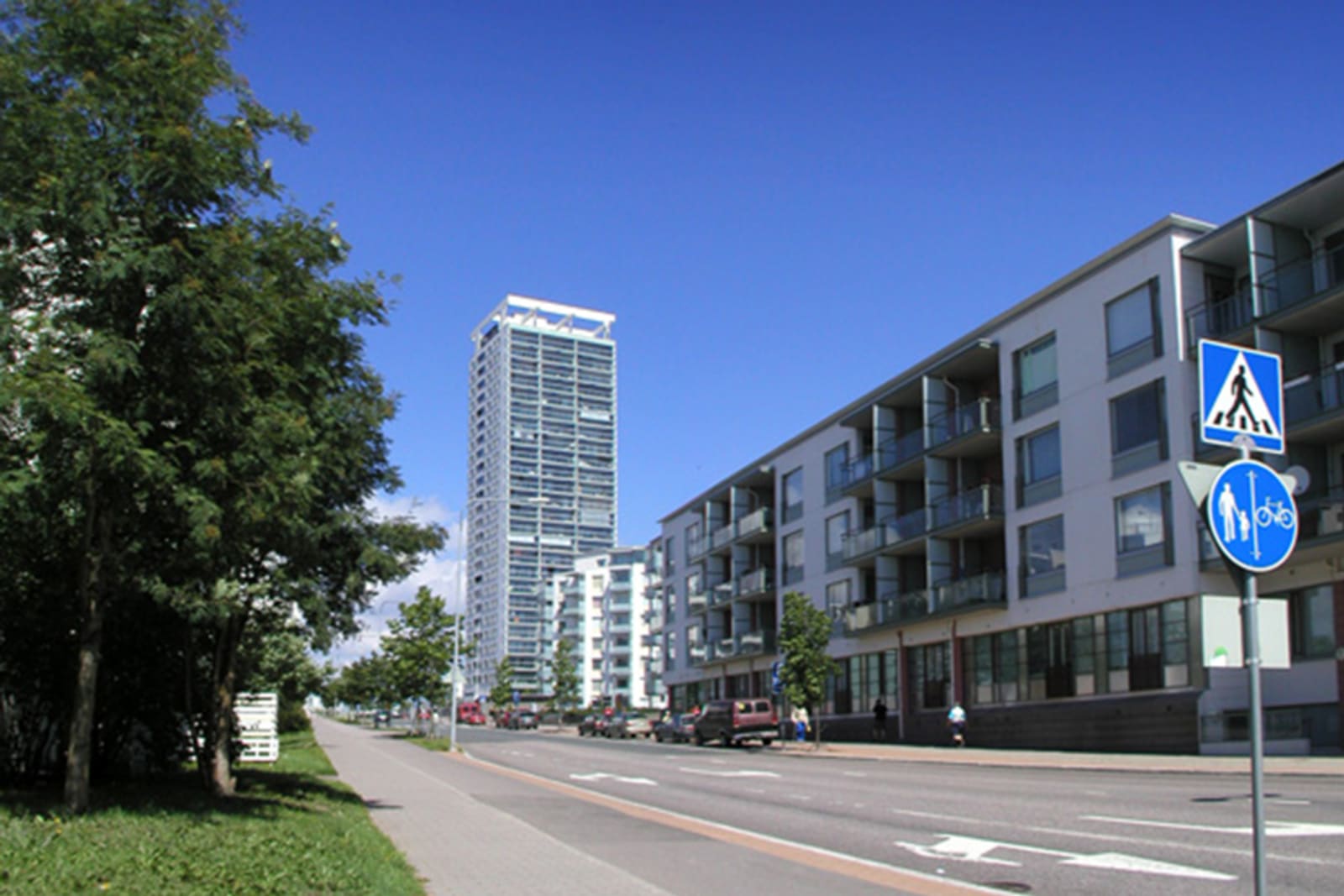 How would you like to live at a height of 80 m?
Homes with fantastic views in Vuosaari
SATO rents out three high-standard homes at this tallest residential building in Finland located close to the many services of Vuosaari and the beautiful seaside boulevards of Aurinkolahti. The remaining homes in the building are owner-occupied. All rental homes have parquet floors, fully tiled bathrooms and clean and functional layouts. The glassed-in balconies offer fabulous vistas over Helsinki.
The unique character of this stylish building is further reinforced by its spacious stone-floored lobby, two express lifts and elegant penthouse sauna with fantastic views. The building is equipped with an advanced water mist sprinkler system for fire safety and the units have individual heat recovery forced air ventilation systems.
Iiluodontie street is best accessed by metro.
The major assets of the comfortable neighbourhood of Vuosaari are its open green spaces and proximity to the sea. The services available in Vuosaari are outstanding, and most of them can be found at shopping centre Columbus. The walking paths along the shores of Aurinkolahti and Kallahti bays will take the outdoor enthusiast to the lush nature trails of Uutela forest. There is also a beach, indoor pools and sports facility within walking distance. Vuosaari has several schools and day care centres, a library and the Vuotalo community and cultural centre.
For transport links, see the HSL Journey Planner »
Attic or cellar or storage room
Real estate information
Location
---
Apartment count
---
Building count
---
Apartment types
---
Apartment sizes
---
Common areas
Drying room, Air-raid shelter, Laundry house, Attic or cellar or storage room, Outdoor storage room, Clubroom / common area, House sauna
---
Service manager / House expert
---
Maintenance company