Ersintie 9-11
0 rental apartments available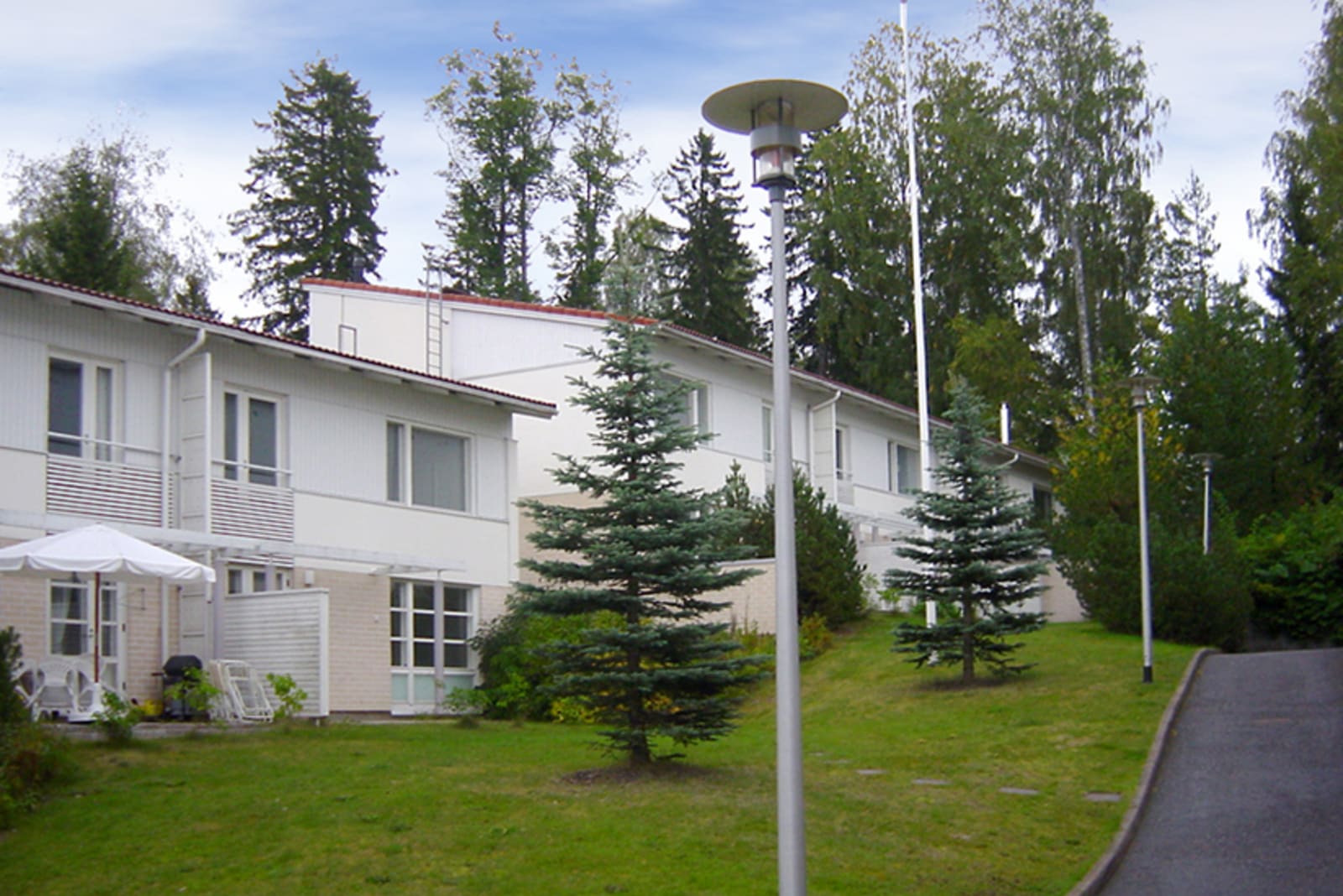 Fantastic SATOHomes
Quality for the discerning
SATO rents out a two-level home at this building in a quiet and sheltered setting in the centre of Kauniainen. The remaining homes in the building are owner-occupied.
The floors are done in parquet and tile (e.g. in the kitchen) and the bathrooms featuring underfloor comfort heating are fully tiled in shades of white and teal. The high-quality materials, fittings of high standard and spacious pleasant garden make this a unique home that is worth pursuing.
The home will be rented under a lease agreement valid for an initial 1-year fixed term and until further notice thereafter.
Kauniainen is a haven of tranquillity in the middle of Espoo. This highly desirable and much-liked neighbourhood offers the full range of everyday services along with libraries, schools and day care centres. For outdoors enjoyment in this leafy setting, there are wonderful recreation routes around e.g. Gallträsk lake. Exercise lovers will also delight in the sports ground, ice rink and indoor pool.
For transport links, see the HSL Journey Planner »
Attic or cellar or storage room
Real estate information
Location
---
Apartment count
---
Building count
---
Apartment types
---
Apartment sizes
---
Common areas
Air-raid shelter, Attic or cellar or storage room, Outdoor storage room, Clubroom / common area
---
Parking
---
Service manager / House expert
---
Maintenance company