Kurkelantie 12 B
0 rental apartments available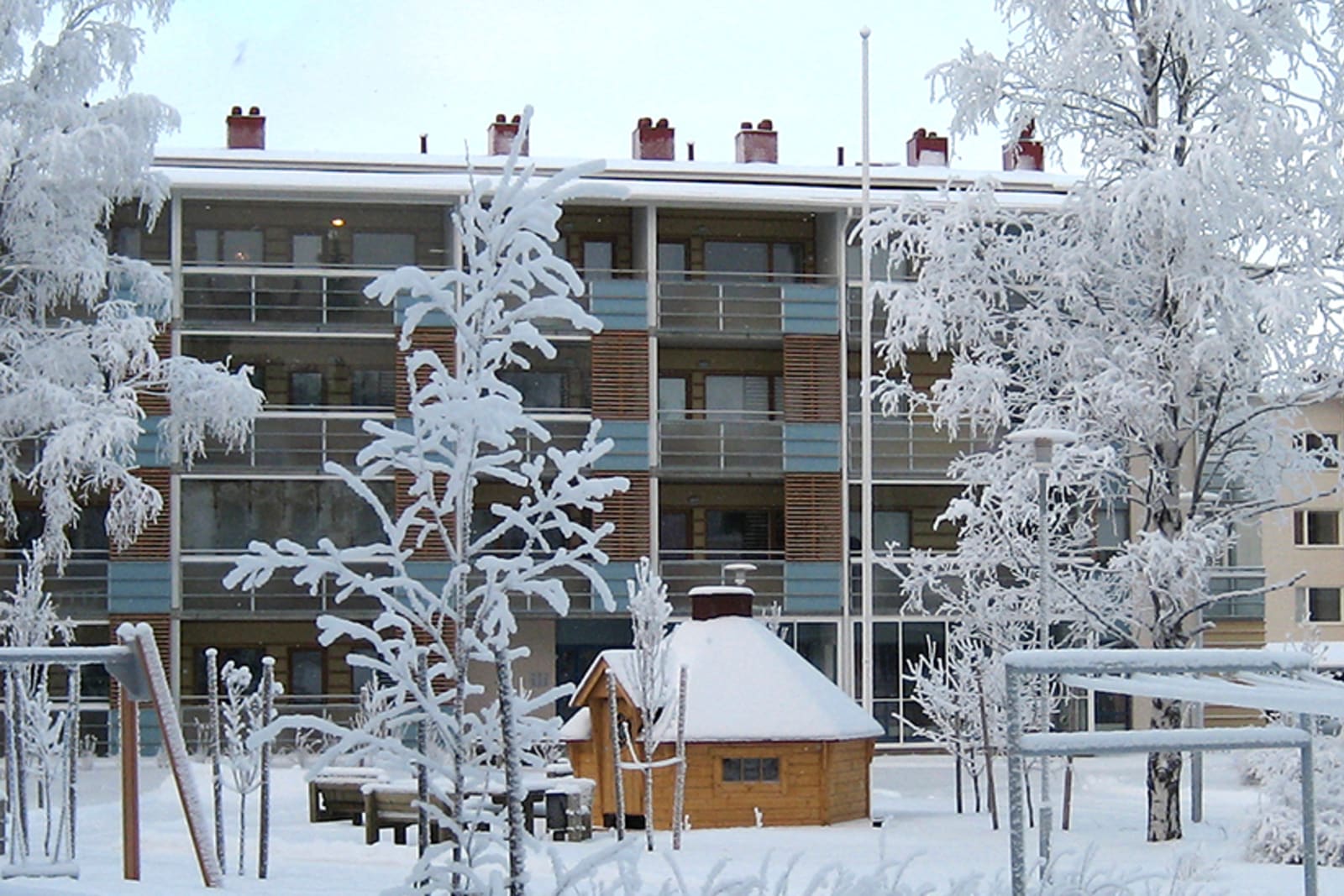 Quiet property primarily for seniors
Enjoyable living in green Peltola
SATO rents out three spacious units at this building which is primarily geared at seniors. The remaining homes in the building are owner-occupied.
The rental homes have bright, easily navigable layouts as well as roomy balconies facing the yard to the southeast. The units have vinyl flooring and the fully tiled bathrooms feature underfloor comfort heating. The cosy kitchenettes have nice cabinets and are equipped with fridge-freezer, four-burner electric cooker and space for a dishwasher.
Buildings are set well apart in the well-liked neighbourhood of Peltola, located close to Oulujoki river some two kilometres from the city centre. The neighbourhood offers excellent everyday services and features ample green areas and wooded walking paths. The Värttö sports hall is close to Kurkelantie street, as are parks and wooded recreation routes. The ice rink, indoor pool and Ouluhalli indoor sports facility are only about 1 km away.
For transport links, see the Journey Planner for Oulu region »
Real estate information
Location
---
Apartment count
---
Building count
---
Apartment types
---
Apartment sizes
studio: 37.5 - 37.5 m2
1 br.: 53 - 53.5 m2
---
Maintenance company