Tuurakuja 4
1 rental apartment available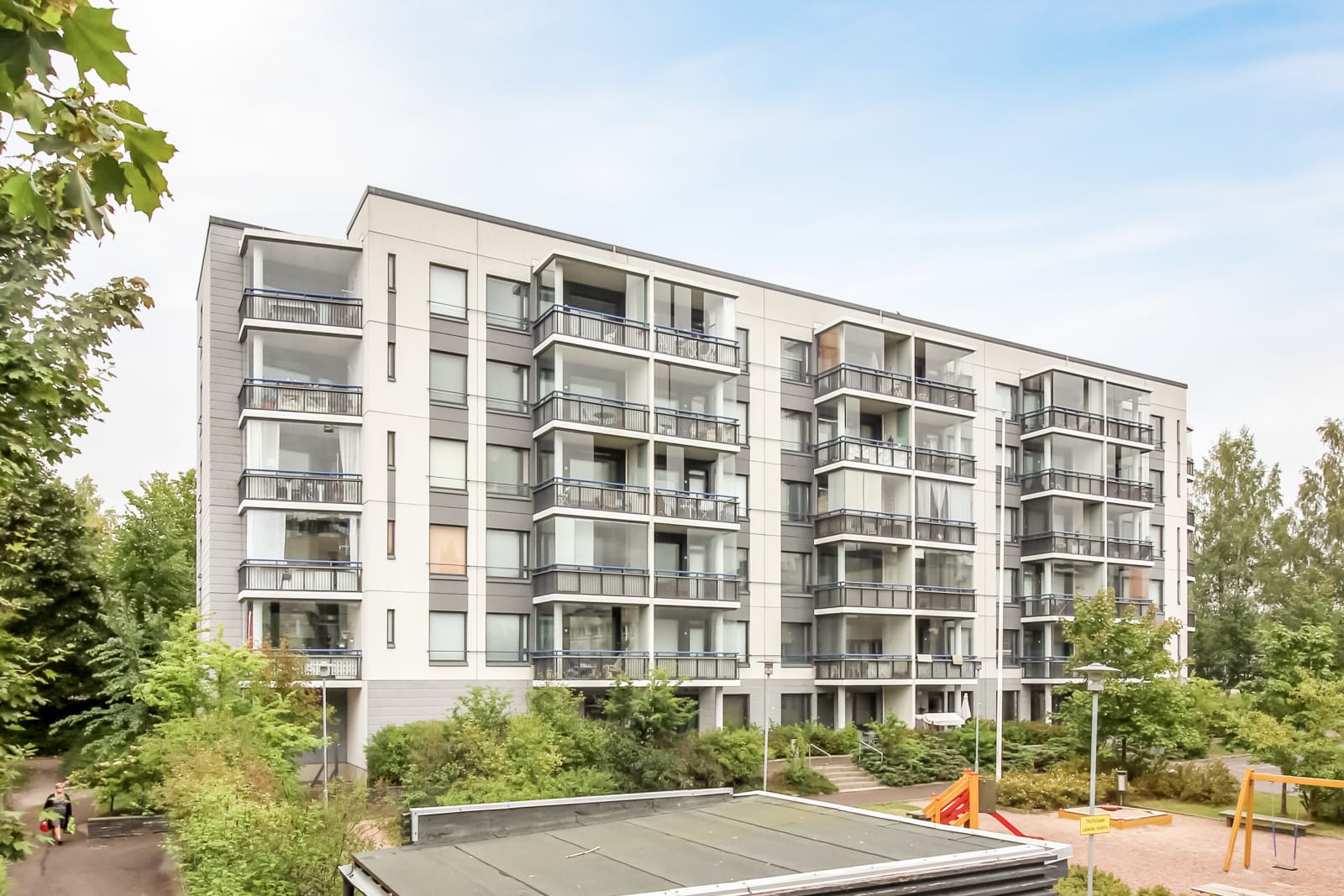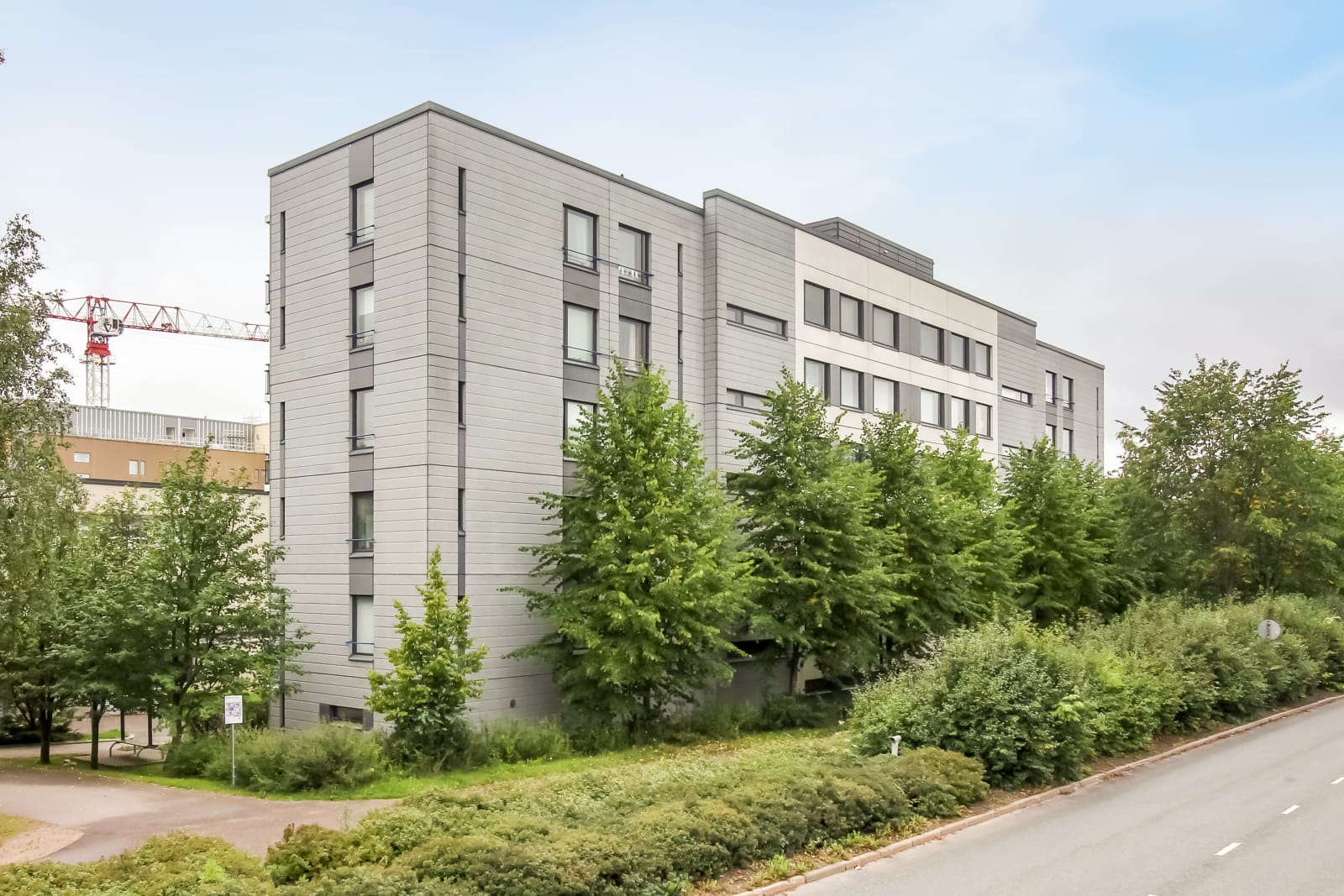 Vantaa homes at their best
Stylish building in Myyrmäki
Located a stone's throw from Myyrmäki train station and shopping centre, the apartments in this smart building are practical and bright. All have a glassed-in balcony facing south onto a play area. Flooring is mostly strip parquet, with laminate also used in some apartments, and bathrooms are fully tiled. The studios and one-bedrooms have a fridge-freezer and cooker hood, and the two-bedrooms also have space for another fridge or freezer in addition to these. The three-bedroom homes have a larder-fridge and a freezer. There is space in all kitchens for a dishwasher and in the bathrooms for a stackable washer/dryer. Some of the apartments in the property are owner-occupied.
Myyrmäki has good transport links to other areas in Vantaa and to Helsinki: the train journey to the centre of Helsinki is less than 20 minutes from the stations and the Ring Rail Line offers a very easy access to the airport and Tikkurila. There are several day care centres and schools as well as a general upper secondary school in this child-friendly area. The Myyrmäki sports park has facilities such as ice rinks and petanque courts, and the indoor sports facility is also within walking distance. Everyday services and specialty shops can be found at Myyrmanni shopping centre and there is also a library in the area.
For transport links, see the HSL Journey Planner »
Attic or cellar or storage room
Real estate information
Location
---
Apartment count
---
Building count
---
Apartment types
studio, 1 br., 2 br., 3 br.
---
Apartment sizes
studio: 37 - 37 m2
1 br.: 50 - 59.5 m2
2 br.: 73 - 73 m2
3 br.: 87 - 87 m2
---
Common areas
Drying room, Air-raid shelter, Attic or cellar or storage room, Outdoor storage room
---
Parking
---
Service manager / House expert
---
Maintenance company