Rosendalinkuja 1
0 rental apartments available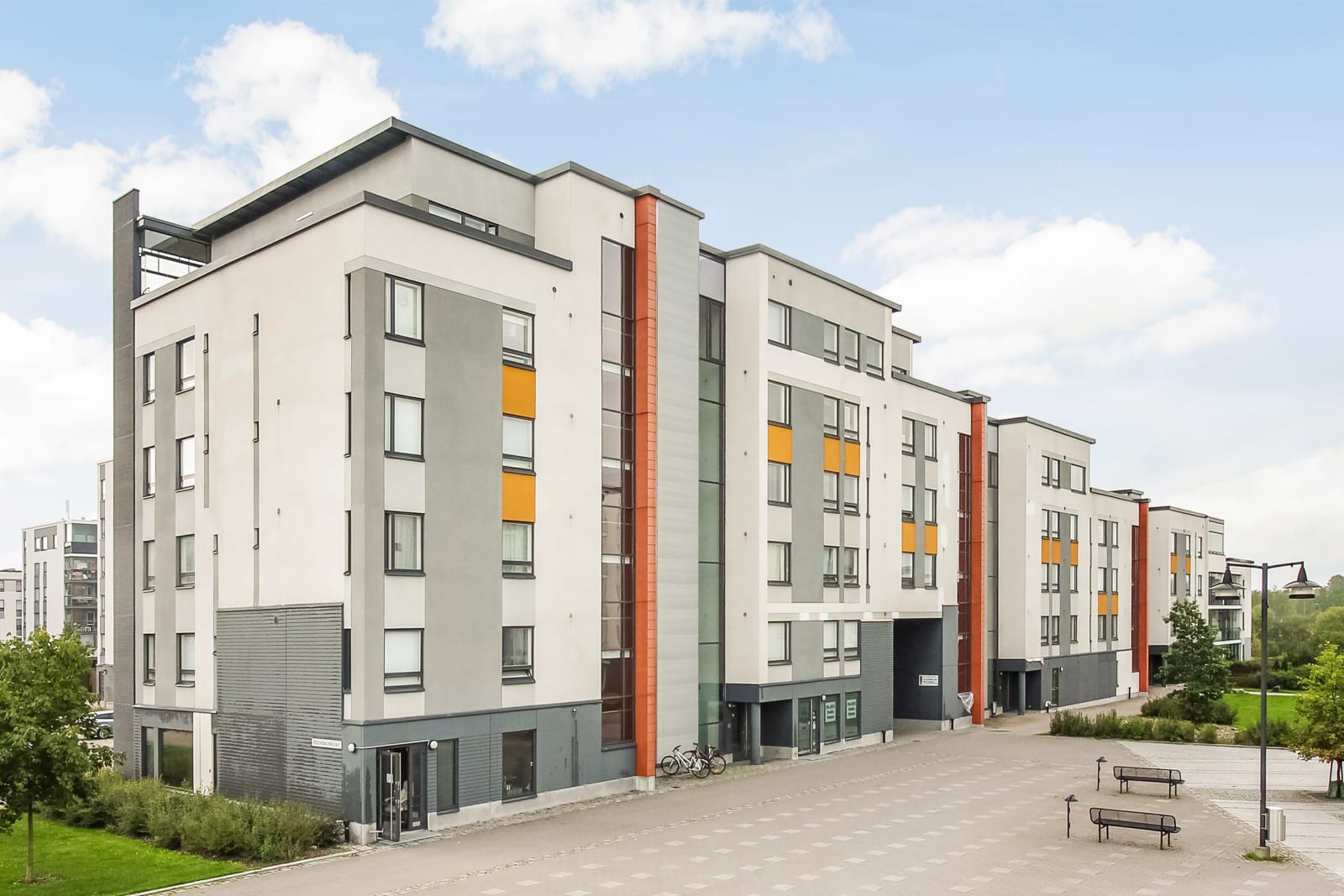 In style in Tammisto
Well-appointed one-bedrooms
SATO rents out seven bright one-bedrooms at this apartment building on the shores of Vantaanjoki river along a quiet dead-end street. The remaining homes in the building are owner-occupied.
The rental units have lovely light-coloured parquet floors and fully tiled bathrooms with underfloor comfort heating. The glassed-in balconies face the yard to the southeast while the focus in the unit layouts is on the living area consisting of open-plan kitchenette and living room. Standard equipment in the kitchenettes includes a fridge-freezer, dishwasher and ceramic cooktop with separate oven.
This district situated in the cultural landscape of the Vantaanjoki river valley is designed with many green areas and construction in general caters for the natural setting, fields and river in the area. Shopping centre Jumbo is a couple of kilometres away and everyday services can be found within walking distance. There is an international school as well as several other schools and day care centres in the districts of Kartanonkoski and Pakkala. The environs offer fabulous walking and cycling paths, not to forget the fantastic fishing and paddling on Vantaanjoki river.
For transport links, see the HSL Journey Planner »
Attic or cellar or storage room
Real estate information
Location
---
Apartment count
---
Building count
---
Apartment types
---
Apartment sizes
---
Common areas
Drying room, Air-raid shelter, Attic or cellar or storage room, Outdoor storage room
---
Parking
Parking space available. More info info@vänskä.fiNot included in rent.
---
Service manager / House expert
---
Maintenance company