Orvokkikuja 1a
0 rental apartments available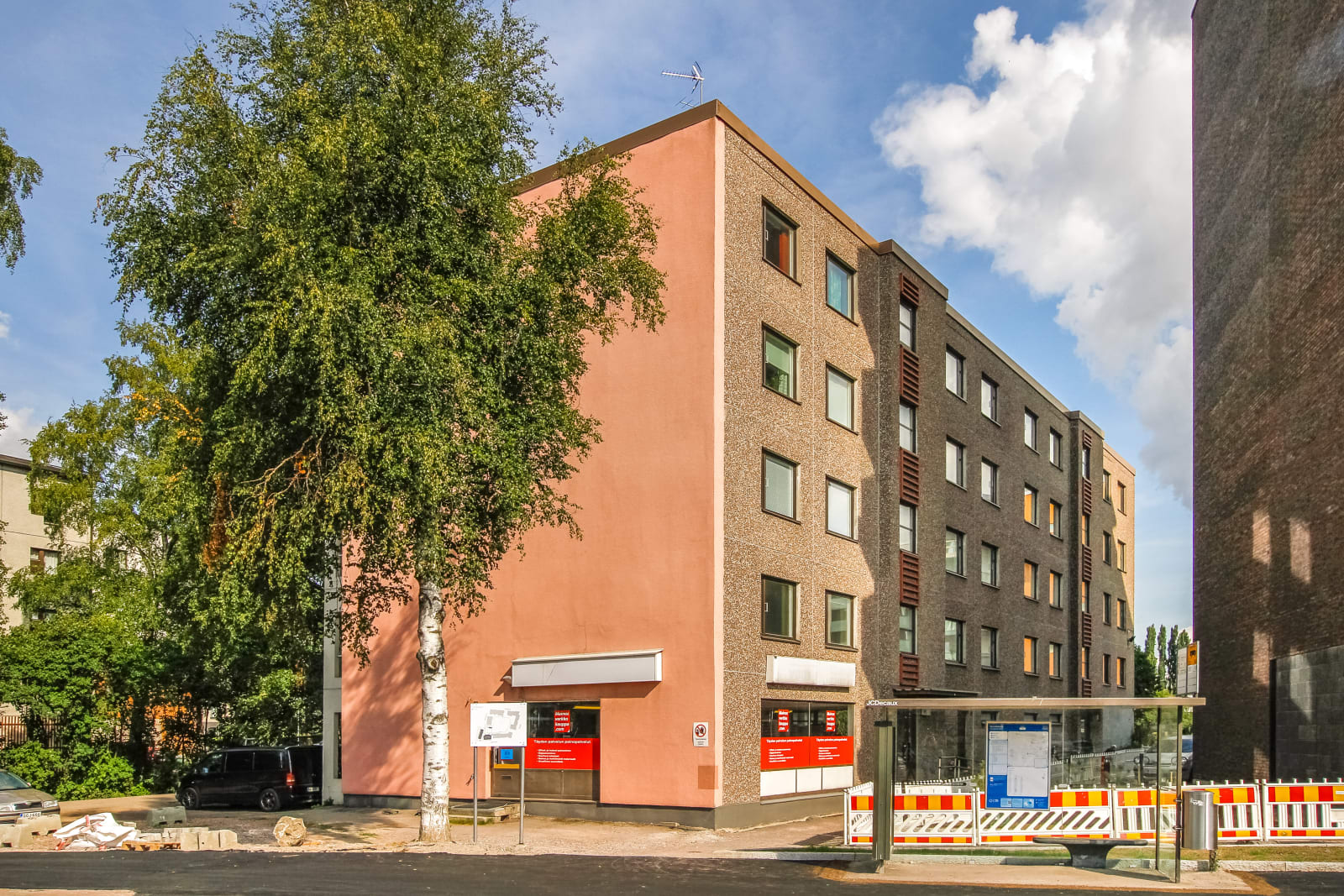 All services close at hand
Spacious homes and nice grounds
This pleasant low-rise building stands at the southern edge of Tikkurila close to Finnish Science Centre Heureka. The clean-lined 1970s layouts feature large rooms and kitchens distinctly separated from the living rooms.
The floors are done in laminate (refurbished floors) and vinyl flooring. Some of the kitchens have been remodelled. All units have balconies facing west-southwest and the bathrooms have space for a washing machine.
Tikkurila offers excellent and diverse public and commercial services supplemented by new developments such as the construction of the new, large-scale Dixi station centre. Tikkurila is only 14 minutes from the centre of Helsinki on the frequent commuter train service. Bus links to the airport are good, and the coming Ring Rail Line will also serve air passengers. Tikkurila is also a hub for buses for eastern Vantaa, and numerous areas around the Helsinki region are within easy access by car along Ring Road III. Day care centres, schools from primary to upper secondary, polytechnics, health services, library, Finnish Science Centre Heureka, facilities for hobbies and physical activity, supermarkets and other shops are all included in Tikkurila's diverse service range. The beautiful scenery along Keravanjoki river for recreational balance amidst a hectic life should not be forgotten, either.
For transport links, see the HSL Journey Planner »
Attic or cellar or storage room
Real estate information
Location
---
Apartment count
---
Building count
---
Apartment types
---
Apartment sizes
studio: 33 - 33 m2
1 br.: 49 - 63 m2
2 br.: 63 - 79 m2
---
Common areas
Clubroom / common area, Drying room, Air-raid shelter, Attic or cellar or storage room, Outdoor storage room, Laundry house, House sauna
---
Parking
---
Other
---
Service manager / House expert
---
Maintenance company