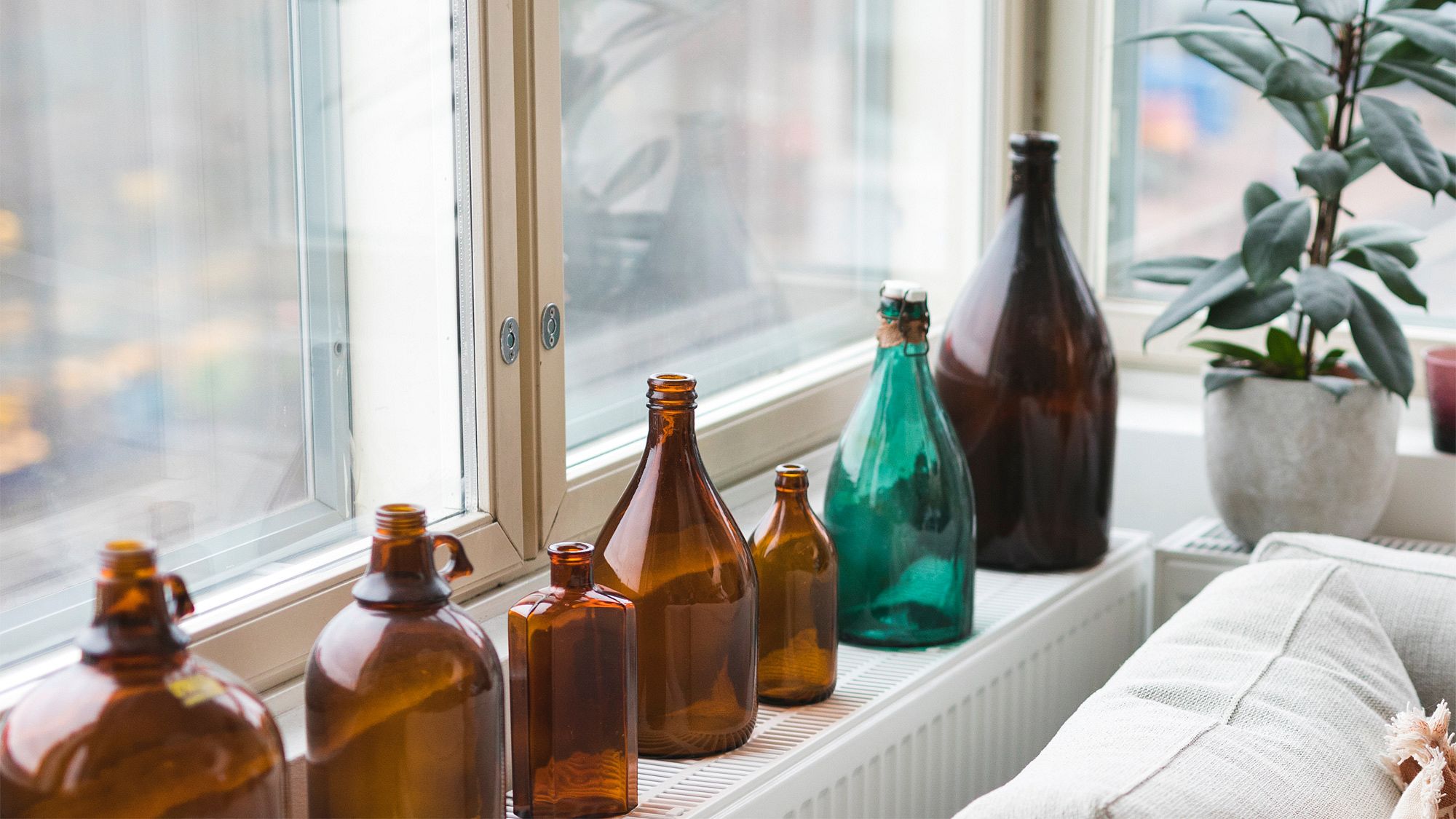 The good, the bad and the ugly residential areas?
The segregation of residential areas is a complex phenomenon that can affect the general well-being of neighbourhoods. In Vantaa, residential segregation is being prevented in many ways: the Hakunila district, for example, is being developed for the long term in co-operation with residents and various players. Many outlying city districts are, however, better than their reputation suggests, and it is not automatically a bad thing that there are differences between areas.
"Segregation arises when certain people are worse off than others," Tomi Henriksson, the City of Vantaa's Head of Housing Affairs, sums up. When groups that are better off and worse off than average concentrate in their own residential areas, this is segregation.
How this may be reflected in day-to-day life, for example, is that in one neighbourhood, people's daily rhythm is determined by work and recreation, and in another by the opening hours of the corner store and the healthcare centre.
Differences between residential areas have been studied in Vantaa for a long time. A study on segregation in Vantaa between 1995 and 2015 published two years ago by Assistant Professor Sanna Ala-Mantila reveals that in recent decades, the city's neighbourhoods have clearly transformed into either low-income or high-income areas. Not only have differences between residential areas grown, there are also more neighbourhoods on both ends of the spectrum than there were even as recently as in the 1990s.
Segregation is relative
Hakunila, an area in eastern Vantaa that was built in the 1970s, stands out in the study as one of the outlying city districts with more people on average who are unemployed, have lower incomes and have completed only comprehensive school. In Ala-Mantila's study, a predominantly rental housing portfolio and a higher share of foreign languages are recognised as being linked to more disadvantaged areas.
However, an increase in differences between areas does not directly mean that, for example, Hakunila has grown more impoverished in recent years. Well-off areas dominated by detached homes, which people often juxtapose with outlying city districts, however, have raised their status in the 2000s and become profiled as residential areas with a highly-educated population. The differences can also be partly explained by the different age structures in the areas: pensioner households and a higher average age are more typical in outlying districts.
According to Henriksson, however, suburbs and outlying apartment-building districts are the wrong juxtaposition.
"When it comes to segregation, the most important aspect is what these residential areas are being compared to. It is true that residential segregation has increased, but if you compare the conclusions of the study with, say, cities worldwide, Vantaa is not segregated at all," Henriksson points out.
"Finland has also come a long way since the early 1900s, when urbanisation gained momentum and certain neighbourhoods were truly impoverished."
Segregation affects people and the community
A moderate degree of neighbourhood profiling is not a bad thing; on the contrary, it's good that neighbourhoods are not carbon copies of one another. As differences between areas grow, however, they begin to influence residents' sense of well-being and safety, the area's services, the popularity of schools and day-care centres, as well as housing prices and moving decisions. Hardship builds up, and people who grow up in certain areas may start out with inferior opportunities to thrive in society.
"At the extreme end of poverty, segregation can be seen in individuals and in the community. If disadvantaged people concentrate in the same area, sub-cultures in which the cycle of poverty intensifies may emerge. Living in a competitive society and thinking one is too different from others is a shock to the human mind," says Henriksson.
"If no one around you strives for a better life, it can affect your own way of thinking and your goals."
Mixing up different types of housing prevents segregation
It is precisely due to excessive inequalities that large cities have their own programmes for preventing segregation. In addition to its programme that focuses on positive special treatment (i.e. "Myönteisen erityiskohtelun ohjelma"), the City of Vantaa is launching a new outlying city district programme (i.e. "Lähiöohjelma") . The aim is to develop a socially sustainable city that offers an equal basis for happiness and well-being in all neighbourhoods.
Preventing segregation begins with urban planning and housing policy, which, in Finland contains the built-in notion that people from different backgrounds should live in the same neighbourhood. That is why large housing providers like SATO play a crucial role: neighbourhoods that include diverse types of housing and rental and owner-occupied apartments are not as susceptible to segregation as less diverse neighbourhoods.
"It is important to establish neighbourhoods with homes of different sizes and prices and a consistent supply of rental, owner-occupied and housing co-operative dwellings. As a large real estate investor and housing provider, SATO supports cities in preventing residential segregation when areas are planned and developed," says Antti Aarnio, SATO's Vice President of Investments.
Having neighbourhoods with diverse homes and residents with different backgrounds prevents problems from accumulating and population groups from splintering.
Fixing undeserved reputations through good deeds
Preventing segregation between areas is not a project, but instead long-term, daily work. In Vantaa, the entire city and representatives of various industries are part of the solution. Hakunila is one area whose structure, services and community well-being SATO is also involved in developing.
"There are many means. In Hakunila, efforts have focussed not only on renovating buildings and upgrading homes, but also, for example, on traffic connections, lighting and general tidiness. These all have a major impact on the area's appeal," says Aarnio.
A community building, among other things, is being built in Hakunila as part of Vantaa's positive special treatment programme. Henriksson believes that good deeds begin to show and be felt when many measures are taken simultaneously.
"The area's reputation then begins to gradually improve, too," he says.
Reputation is a different matter altogether. Hakunila, for example, has a much worse reputation than its residents feel it deserves.
"The perception of being underprivileged rarely corresponds to the statistics on segregation. Residents of Vantaa have generally given their neighbourhoods a very positive assessment in our resident barometers. Every neighbourhood naturally has their problem areas, and Hakunila is no different than any other outlying city district in that respect," stresses Henriksson.
"Residents decide for themselves what makes their area good or bad, and this is important information for us." 
"We have also learned that residential areas that have more disadvantaged residents actually have a greater sense of community. Neighbours help one another and spend time together. But when judged from the middle-class bubble, the sense of community that exists among residents of outlying city districts might not necessarily be considered the right kind. However, all community life, with the exception of crime, is valuable."
There's no place like home
Ultimately, everyone assesses their own neighbourhood based on their own home. One's home and a sense of safety are important factors in living, regardless of the area. Segregation is also being prevented at the building and housing-company level. Different-sized apartments are planned for buildings, thereby expanding the offering to different family units and income levels. In day-to-day life, segregation can be prevented by fostering a sense of community and good neighbourly relations. To that end, SATO has developed several means of its own:
"We have communal spaces, neighbour mentors, community managers, housing advisors and many events. For residents, this all creates a sense of belonging to their neighbourhood and society," says Aarnio.
Read more about SATO's neighbour mentors »
In addition to good neighbourly relations, there is another everyday issue that Henriksson wishes people would pay attention to:
"How people speak about different neighbourhoods is very important. Basically, if one area houses people who are less affluent than another area, there is nothing wrong with that. When it comes to this topic, people tend to speak in polarising terms for no good reason."
"Different backgrounds do not define one's humanity or what makes a good life."
---
What is residential segregation?
Residential segregation means dividing the population structure of a city's neighbourhoods into demographic, socioeconomic or ethnic groups. Areas may become segregated in many ways: either well-off areas boost their relative status, poorer areas weaken, or both of these trends take place simultaneously. As inequality grows, it affects, among other things, residents' sense of well-being and safety, service needs and structures, and housing prices and moving decisions.
---