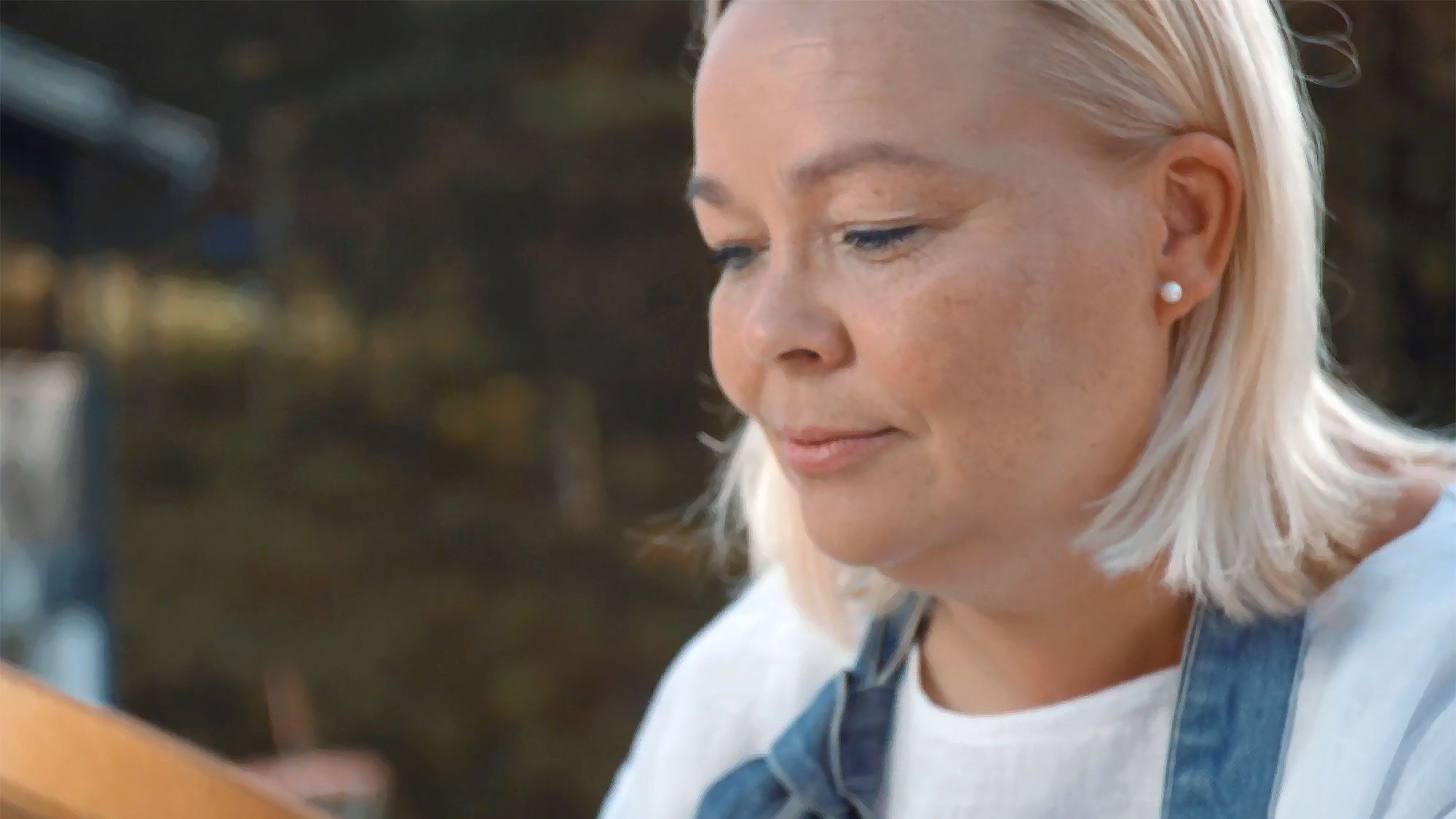 Working at SATO means encouraging one another and succeeding together
SATO employees Riikka and Antti value the open and inspiring culture of their workplace. Happy employees and meaningful work are also directly evident in the customer experience.
"Open, evolving and laid-back." According to a recent personnel survey, SATO employees say these three adjectives best describe SATO.
Land Acquisition Manager Antti Laine and Service Manager Riikka Korhonen admit that SATO has an exceptionally open communication culture.
"It's easy to talk to people here, no matter what organisation level they work on," says Antti.
Riikka believes that an open line of communication with one's supervisor is the key to work satisfaction.
"In terms of coping at work, what helps me the most on a daily basis is having a supervisor who is so easy to approach and who is good at exchanging ideas and providing support when problems arise," says Riikka.
Good employee benefits and opportunities for personal competence development are a testament to the company's progressive culture.
"For example, such comprehensive occupational healthcare services, leisure time insurance, holiday cabins that are available to personnel and a flexible attitude to remote work are definitely not a given at all workplaces. In addition, the company provides excellent support in employee training and personal competence development," says Antti, who works on the property development team and started his career at SATO as a summer intern.
Mutual respect and support
"We take care of our employees" is one of the main focal points of SATO's 2019–2022 sustainability programme. The objective is for SATO employees throughout the organisation to see their workplace as inspiring, open and sustainable, and to feel they are taken care of.
According to SATO's HR Director, Johanna Koramo, the company strongly believes that a positive employee experience leads to a positive customer experience. It is important that employees who handle customer service situations, some of which are challenging at times, are given support to ensure that they can cope at work and enjoy their job.
SATO's values – Human to human, Joy of succeeding together, and Be bold, aim high – guide us in everything we do.
"Trust, taking responsibility and helping others are at the heart of SATO's corporate culture. We focus our efforts on open communication and interaction and, for example, the joint personnel and management group Tarmo meets regularly to discuss development ideas proposed by employees," says Johanna.
In her opinion, the recent personnel survey proves that SATO is strong precisely in the areas that are written into the company's values.
"Of course, there is always room for improvement, for instance, in working across team boundaries, in exercising a certain level of courage and in taking stronger ownership of matters. All in all, I feel that SATO employees are highly committed to working with a focus on people, inspiring and challenging themselves and others to always do better," says Johanna.
Read more about SATO as a workplace »
Integrated values
Sustainability perspectives are increasingly highlighted in both Riikka's and Antti's jobs, for example, when planning a more efficient built-up environment or thinking about energy savings for properties or renovations in the long run. They agree that sustainability also plays a role in day-to-day choices.
"Being responsible also means being accountable for your behaviour as a colleague – do you, for example, bring negative energy with you to the work place or do you try to contribute to a positive work environment? In my job, sustainability also means being fair and consistent when working with customers. Everyone has a right to the same services and benefits, regardless of where they live," stresses Riikka.
"One nice thing about SATO's values is that there is no need to separately address their importance. They are the natural outcome of working sustainably."
Riikka and Antti believe that the events organised by the company and active mingling with customers nicely reflect SATO's good team spirit and 'human to human' approach. For example, the pot-luck yard parties and a day dedicated to tidying up our buildings have left a good impression.
"The yard party was unique for me in that I'm essentially never in direct contact with customers in my day-to-day work. In that sense, it was really nice to step outside of my regular, internal roles," says Antti.
Setting personal challenges and development is a natural way to operate for both employees, so it's easy for them to stand behind the company's "Be bold, aim high" value. For Riikka, this may be reflected, for instance, in a customer being positively surprised with the service he or she has received.
"Although of course it's not possible to have fun at work every single day, in general I like going to my workplace, where I feel like I am seen and heard and which I am proud to talk about," concludes Riikka.