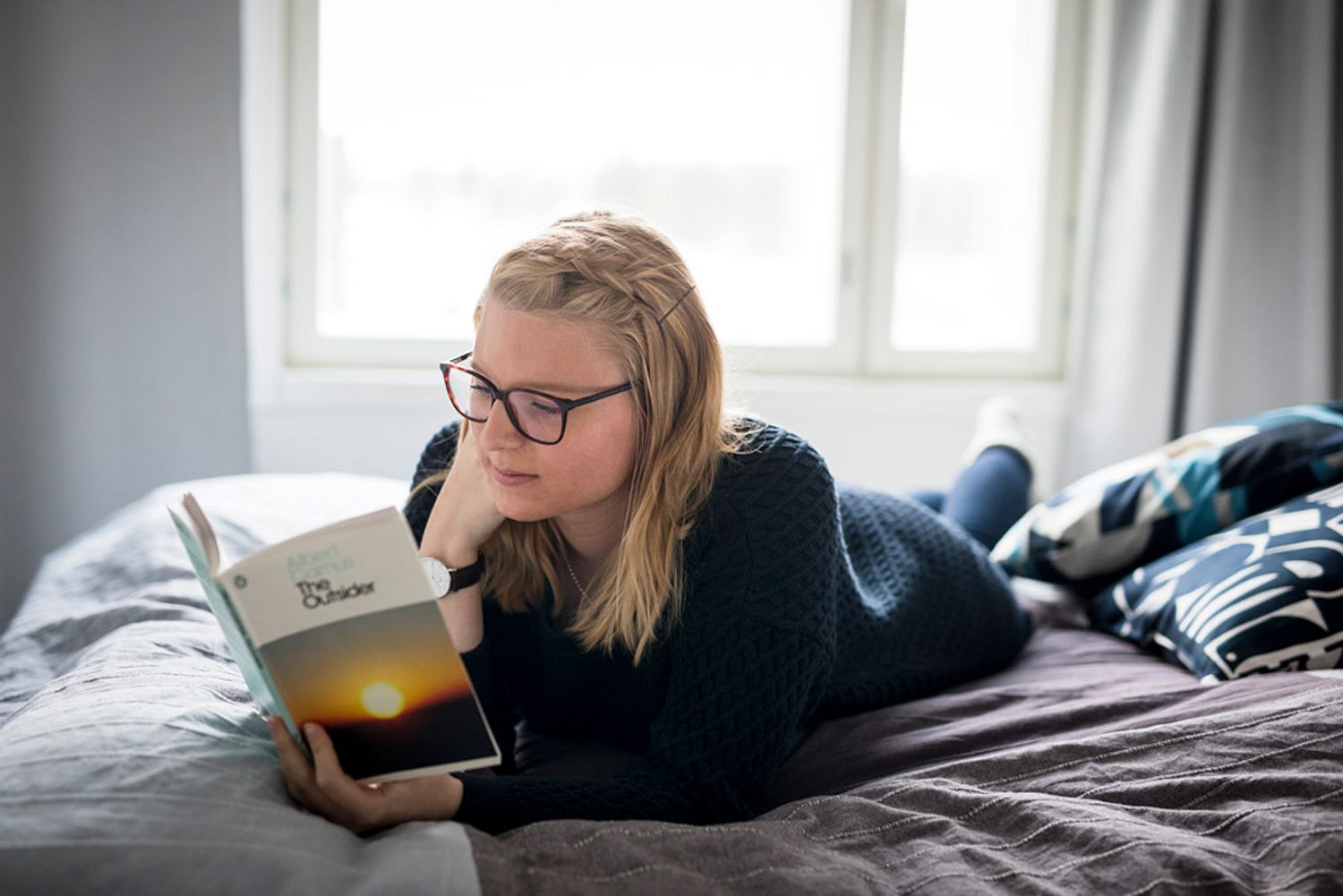 AI creates a pleasant indoor temperature
Thousands of SATOhomes have been equipped with sensors that can regulate the temperature of the building better than before based on the indoor temperature. New temperature and humidity sensors can recognise the heat emanating from the sun and take it into consideration in an apartment's conditions, year-round.
The heat and humidity sensors installed in SATOhomes help to identify the conditions in an apartment with much more precision. Up to now, apartments' indoor temperature has been adjusted based on the outdoor temperature: when it's cold outside, the temperature of the water flowing through the radiators is elevated. In spring, for example, the outdoor temperature may still be low, but the rays of spring sunlight penetrating into the apartments quickly raise the indoor temperature.
The sensor also senses the heat produced by people and machines. It can thus tell if a home is full of visitors whose presence will heat the home on a cold day.
Pleasant indoor temperature saves energy
In addition to temperature, the sensors measure the apartment's humidity. Thanks to the sensors, the conditions in SATOhomes can be monitored through a single system.
"We can intervene much faster if there are abnormal temperature and humidity conditions, which reduces, for example, damage resulting from moisture and the need to heat the buildings," says SATO's Building Technology Manager Robert Andersson.
Ouman heat control sensors have been installed in around 5,000 SATOhomes. By September 2018, altogether 10,000 apartments will feature the sensors. The sensors help SATO save energy in an amount equal to that used by 10 apartment buildings.
How can you save energy?
SATO can affect the environmental impacts of its buildings by adopting water- and energy-saving products, such as shower nozzles.
Eco-friendly choices not only affect the environment, but often also result in savings in building maintenance costs and savings for the customer.
"We give residents tips and offer solutions that help them recycle, so that making smart choices that benefit the environment become as effortless as possible," says Laura Nurmi, SATO's Project Specialist, Business Development.
Please contact maintenance services if your toilet gurgles or tap leaks. Even a tiny leak can increase water consumption significantly.
SATO is committed to the Energy Efficiency Agreement targets for the property sector, aiming for a reduction in the total consumption of electricity and heat by 10.5 per cent between 2014 and 2025.