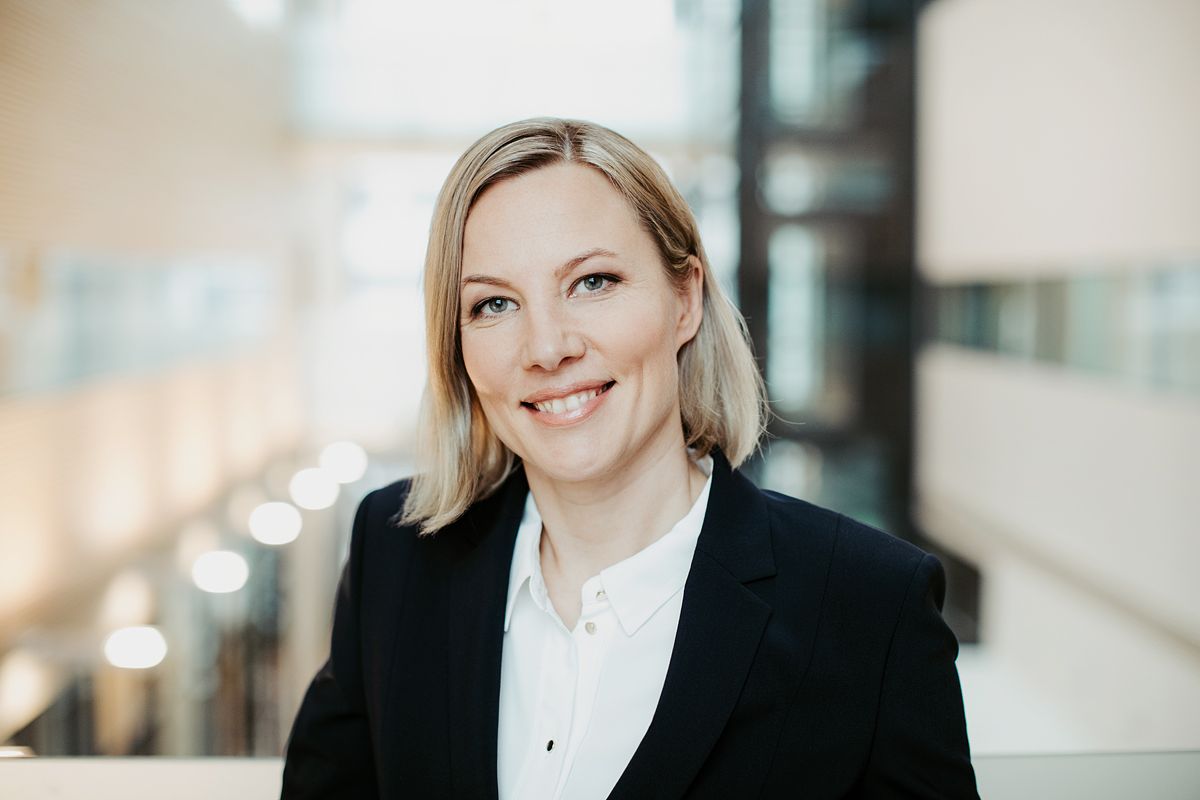 Homes for all languages and cultures
Different living habits are par for the course in apartment buildings – and they can sometimes cause friction between neighbours. SATO trains its personnel in intercultural competence and offers equal service to all residents.
In dense urban environments, neighbours live in close proximity to one another, and different living habits and cultures often come face to face. Cultures may even clash, especially if a common language cannot be found. Understanding intercultural relations is important to SATO, as our cultural base is made up of a range of backgrounds.
"Our residents speak, for example, Russian, Estonian, Somali and Arabic. We want to serve everyone in the best possible way, which is why we teach good operating methods and apply them in our daily interactions with customers," says SATO's HR Director, Johanna Koramo (above).

Multiculturalism and a sense of community were adopted as SATO's focal points and the theme for the 2018 SATO Seminar. Harmonious coexistence requires providing guidance to people of non-Finnish cultural backgrounds in Finnish living habits, while at the same time helping Finns to understand that different habits and cultures also exist.
"Above all, we wish to create the understanding that, despite our differences, we are all quite similar – and we are all individuals, regardless of which group we belong to," says Koramo.
Communication and respect are key
The SATO Seminar training was organised by Monik ry, a Finnish non-profit organisation that promotes integration and multiculturalism, in cooperation with Mazin Yassin, a researcher in social sciences at the University of Helsinki.
Yassin researches the perception of identities among minority youths in Finland, and he has given lectures on cultures and cultural differences for 12 years now. According to him, understanding the behaviour of one's neighbours is even more important in apartment buildings, where people live in close proximity to one another.
When it comes to understanding cultures, Yassin says the key aspect is how problems are resolved and how people treat one another. Coexistence is fostered by the perception that everyone – not just immigrants – must make an effort to adapt and approach new cultures with an open mind.
Yassin, who was born in Libya, raised in Cyprus and has ethnic roots in Sudan, would like to see more interaction among neighbours in Finland.
"We are more likely to respect the rules of the building when we respect each other – and that happens by getting to know one another," he sums up.
Multiculturalism as the theme for the SATO Seminar
More than 200 SATO employees took part in the training seminar for personnel. The idea was to give them tools to draw on in their encounters with customers who come from different cultural backgrounds. The day included, for instance, role playing, where two groups representing a different set of values had to reach a compromise in various challenges arising in the neighbourhood, such as children's playtime in the yard.
"When it comes to different cultures, the challenge stems from both sides being convinced that they are right," says Yassin.
The task was deliberately carried out in English rather than Finnish, which was the native language of most of the participants. The language challenge gave the participants first-hand experience of what it's like to function every day in a language other than their own – helping them to relate to what Finland's immigrants experience on a daily basis.
"The groups nicely found the right words and ways to convince each other. SATO employees showed a genuine interest in multiculturalism – that is most important of all when it comes to intercultural communication," says a pleased Yassin.
More services in store to support living
SATO tries to take different cultural and language backgrounds into account by, among other things, offering services in different languages. Customer service can make use of the Túlka simultaneous interpretation service, and for housing advice we offer, through our partner IndCare, customer service personnel who are skilled in languages to help residents in day-to-day matters in their native language.
In 2019, SATO will launch a neighbour support function as a new service, whereby neighbours will help new residents integrate into their new residential area.
"We are especially seeking neighbours who speak Arabic, Somali and Russian to act as neighbour support volunteers . The volunteers will welcome new SATO residents to the neighbourhood and offer them advice in matters related to living in Finland, for example, if the resident has not lived in the country for very long," explains Koramo.
Take a look at our sustainability actions for our customers in 2018 »