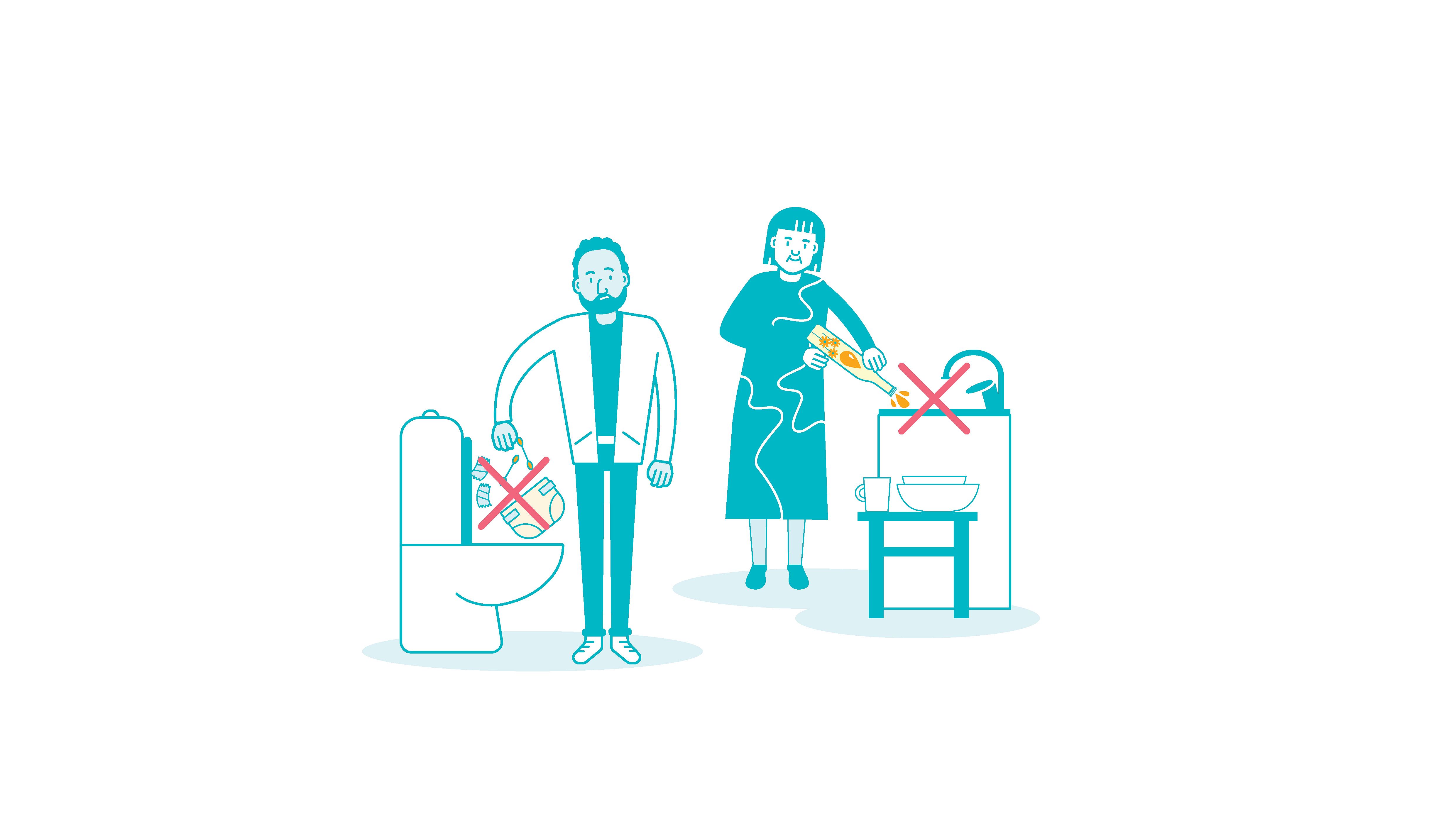 Keep drains clean: Fat is the enemy of the drain
Putting trash, food waste, and frying fat in the drain can cause an unwanted blockage in your home's plumbing. Therefore grease or other waste should not be placed in the drain.
Grease blockage is one of the most common causes of sewer blockage. In the worst case the blockage can cause water damage. Blocked drain and food waste can also attract rats and cause an unpleasant odor nuisance.
Signs of a sewer blockage are, for example, a strange noise from the sewer, a rise in the water level often from the floor drain and the toilet, and an unpleasant odor.
If you notice that the drain is blocked and you cannot open it by yourself, report the fault via OmaSATO or contact the maintenance company directly.
You can flush down:
toilet bowl water: toilet paper and human waste

dish washing waters and laundry waters

water used for washing or cleaning
Please remember that the drain is not a garbage bin. Here is how you should sort your waste that does not belong to the drain.
Put into a biowaste container
solid and congealed grease

small amounts of liquid grease or oil absorbed into a paper

food waste​

fruit and vegetable peels and egg shells

tea bags or leaves and coffee grounds

plant soil

flushable toilet roll shells
Put into mixed waste container
liquid grease in a closed liquid carton/container/bottle

diapers, tampons and sanitary towels

cotton buds and cotton

litter and sand from pet cages

hair

cigarette stumps, condoms

fibre cloths and thick hand paper

freshen-up wipes and moist toilet tissue wipes

contact lenses

sand
Take to hazardous waste collection point
medication (take to a pharmacy)

paints, glue, varnish

solvents, such as Acetone, turpentine, Thinner

oil, grease

acids, such as battery acid, formic acid

alkali, such as alkaline detergents

pesticides.
How to take best care of my home? Read cleaning tips »
More information about the sewer etiquette you may find here »
Source: HSY (Helsinki Region Environmental Services Authority)