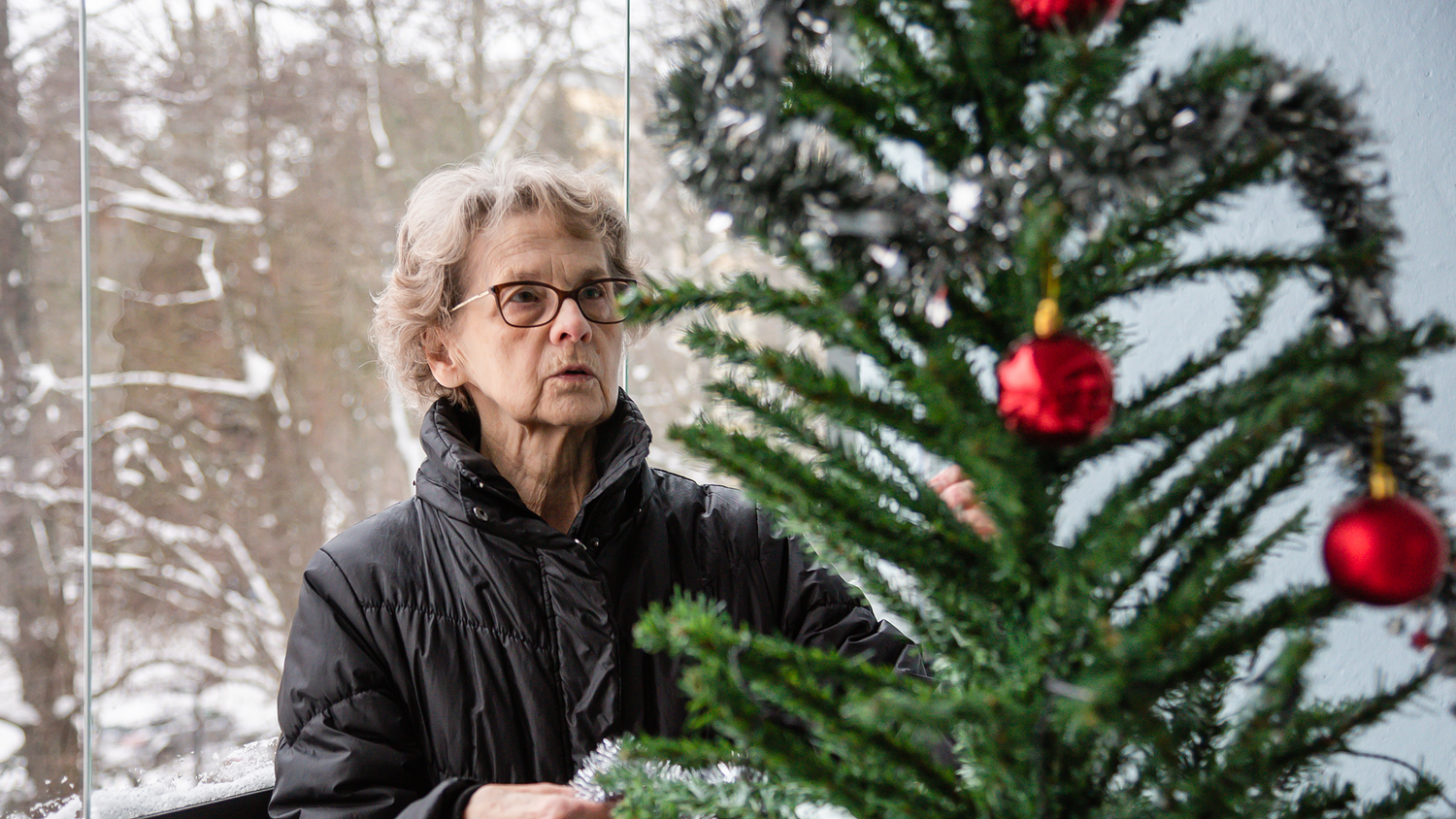 Resident of the year encourages neighbours to greet one another
SATO's Resident of 2020 ensures that the yard of the building brings enjoyment, actively takes care of the building's matters and goes for walks with her neighbours.
"I said to the service manager, 'What's this about now?' It was a complete surprise to be chosen as the resident of the year," laughs Maila Saarikangas.
Maila has lived in SATO's buildings in Kontula since 1971. Maila lived on Porttikuja until autumn 2020, and when renovations on the building began, she moved to a brand-new building not far away, on Keinulaudantie.
"Moving out of my familiar building was quite difficult," says Maila. "I went for a walk in the neighbourhood and noticed that SATO was building new apartments on Keinulaudantie. So I asked about the possibility of moving into a new rental apartment there once the building is completed."
The long-time Kontula resident never for a second considered leaving her neck of the woods. To Maila, the Kontula neighbourhood is a beautiful area that has developed positively over the years.
"Keinulaudantie in particular is a very peaceful area. You can even jump right onto the cross-country skiing tracks from here," she says.
Fostering the conviviality in the building
Maila was on Porttikuja's building committee for several years, organising resident meetings and volunteer events in spring and autumn. Maila is also known for actively keeping up the building's yard. The non-profit association Kontula-seura and SATO chose Porttikuja as the yard of the year in 2009.
"I moved here to Keinulaudantie in the autumn, so I've only had time to plant some heather together with the service manager. Time will tell what activities lie in store for spring and summer," says Maila with a grin.
Maila has enjoyed her new building very much, too. She has been especially pleased with the good sound insulation and friendly neighbours in the new building.
"The younger residents have been very helpful. Yesterday there was a water outage, and they offered to get water from the water post for the elderly residents," recounts Maila.
Maila stays in touch with her old neighbours that moved out of Porttikuja and goes for walks with them. Not everyone needs to be as actively involved in their building's activities, and good manners go a long way in fostering a friendly neighbourhood.
"Everyone here says hello to each other, even if we don't know each other that well. It's really nice," she says.
Why Maila?
This is why SATO's jury decided to select Maila as the Resident of the Year for 2020:
Maila fosters conviviality in her building, and helps and guides her neighbours. She has maintained the building committee's operations, including volunteer events and Christmas get-togethers, and actively looked after the yard of the building.
SATO wants to be part of residents' everyday life: SATO House Experts are there when you need them »