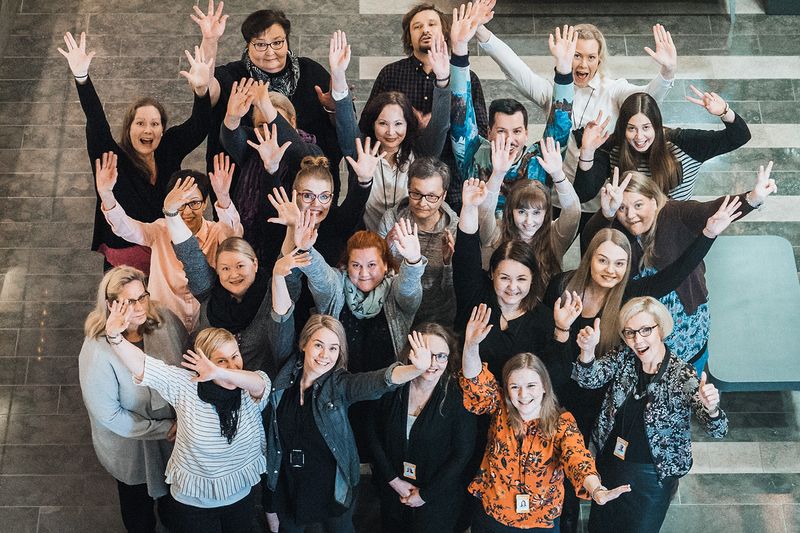 The best service, from people to people – Renewal of SATO customer service organisation
"Each customer service situation is important. A customer service professional may see dozens of customers a day, but the situation is unique for the customer. A phone call related to their home or to living, rent payments or a difficult life situation may be the most important call of the day for the resident," says Tiina Karvinen, Customer Service Director at SATO.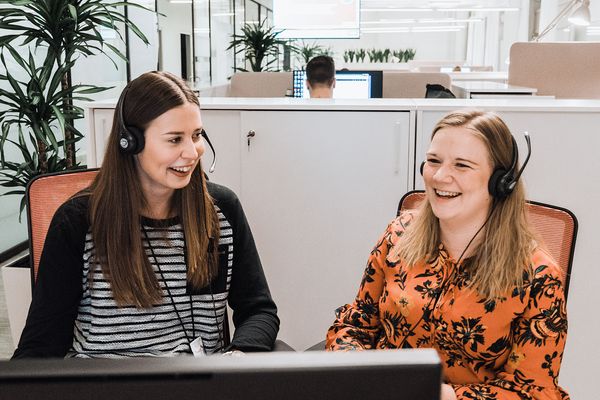 Sarianna and Tiina listen to every customer carefully, and aim to find a solution to their trouble.
SATO takes customer service seriously – and for a good reason. The quality, ease and safety of living have a major impact on people's well-being. SATO's customer service department receives up to 18,000 queries per month, and the customer service professionals find solutions that make the residents' lives much easier.
At the beginning of 2017, SATO began to renew its customer service organisation, aiming for first-class service experiences. The customer service professionals listen intently to each question posed each concern or problem reported by the customer and seek to find a solution.
To serve customers in the best possible way, the customer service professionals need ideal working conditions. This was the type of organisation that Tiina Karvinen began to create when she became Customer Service Director at the beginning of 2017. According to Tiina, the development work has been based on a strong focus on customers' needs and the importance of customer service work.
"In all renewal and change work, we always try to see things from the customer's perspective, to find out how the customer feels, what they want from us and what they appreciate."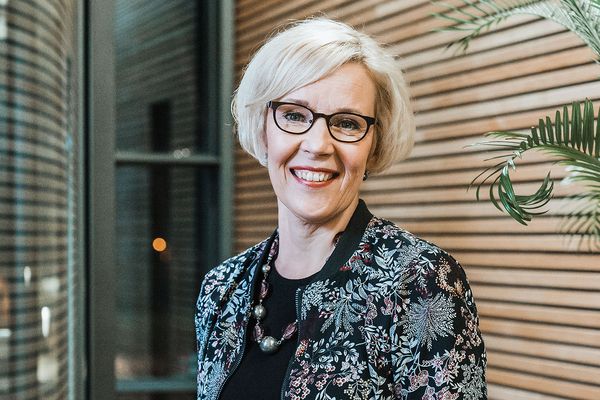 "Each customer service situation is important. A customer service professional may see dozens of customers a day, but the situation is unique for the customer", says Tiina Karvinen, Customer Service Director at SATO.
Most of the background work is carried out by studying a broad range of real-life customer service situations. Based on these, the customer service professionals and their supervisors identify key trends. For example, tacit signals can be identified by listening to recordings of customer phone calls, and practical solutions can be created and implemented accordingly. However, the most important aspect is that by studying real-life situations, the customer service professionals are able to identify their personal development needs and address them with the help of their supervisors or colleagues.
Residents need to know that their concerns are being addressed
SATO created a new type of service request model to be better able to respond to each customer's needs by means of practical measures. If first-contact resolution is not possible, the customer service professional creates a service request to a service manager or sales negotiator, depending on the situation. According to Tiina, a service request improves the customer experience by making the communication more transparent, among other aspects.
"If we are able to say that the service request is being processed, the customer feels that their issue has been taken seriously and has been addressed. Even though it may take us one more day to make progress with the matter, the customer knows their query is being taken care of. And we can also keep them up to date. We have noticed that increased transparency translates into happier customers.
In the future, we intend to test the service request practice with some of our maintenance partners. If it works, it can be implemented more extensively."
Cooperation creates the best service
Significant changes in the customer service department include its expansion from a unit of eight employees to a unit of 32 people. The customer service team has 15 members, who have been joined by rent payment advisors and property assistants, among others. As a result, the people working with customers on a daily basis are now cooperating and can join forces to provide even better customer service.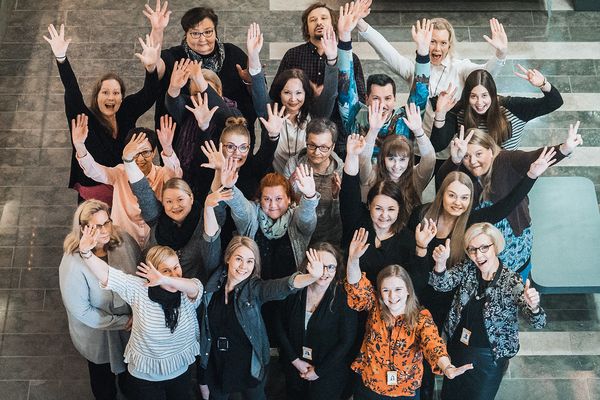 From eight employees to a unit of 32 people.
A key way to improve the customer experience is to ensure that customer service is provided by people who have right mindset for the work. Special attention was paid to recruitment during the renewal project.
"Our first task was to define what type of person works at customer service with SATO. What qualities, attitudes and skills do we need? Above all, we are looking for people with a passion for customer service," Tiina explains.
Tiina says she wants to be there for the customer service advisors, to help SATO provide top-class customer service. For customer service supervisors, the most important task is high-quality daily management.
"It's important for me that everyone in our team is treated equally, without any unnecessary division into supervisors and subordinates, and that all customer service supervisors are always happy to answer any questions by employees. The door to my office is always open to our team," says Tiina.