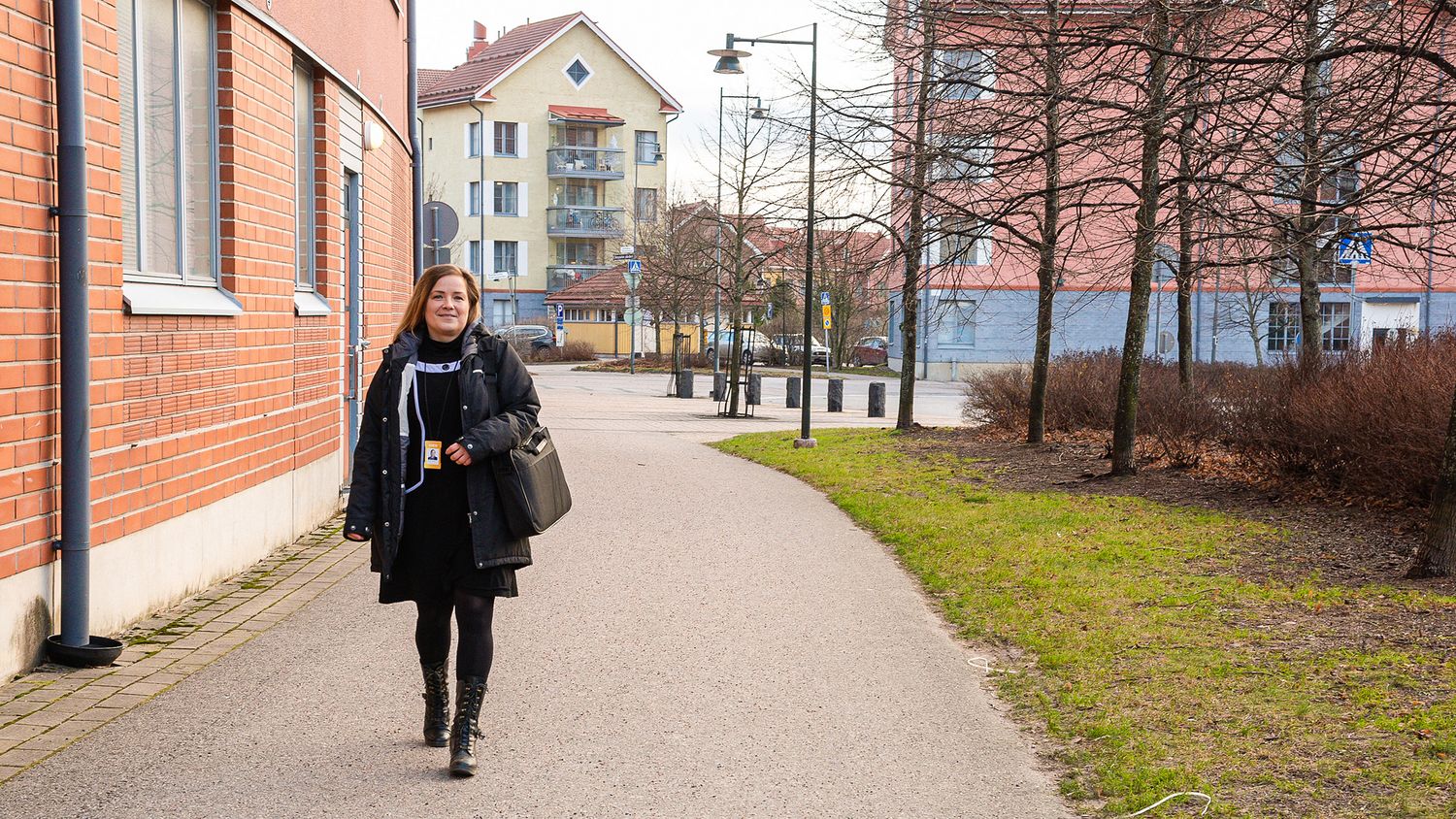 A SENSE OF SATISFACTION FROM HELPING RESIDENTS
Twelve new service managers started working at SATO in autumn 2020. Service managers ensure that SATO's residents are happy and that the rental homes remain in good condition. One of them is Maija Saarni, who loves helping out residents.
It is important to SATO employees to be increasingly available to residents. For that reason, SATO recruited service managers for a new kind of role that combines the tasks of service managers, apartment inspectors and infrastructure managers.
"I already knew some SATO employees, so I knew it was a nice place to work. And I've had no regrets, because the people who work here are lovely and helpful," says Maija Saarni, who started working as a service manager in August.
Maija oversees more than 600 SATOhomes in, among other places, Kartanonkoski, Vantaa, and Tapulikaupunki, Helsinki.
She ensures that the buildings, yards and rental homes stay in good condition and that the residents are comfortable.
"Together with the maintenance company and contractors, I make sure that the buildings and yards are pleasant. Co-operating with residents also plays a very important role in ensuring that they enjoy their homes," says Maija.
A service manager's job involves both visiting buildings and homes and taking care of administrative work in the office.
"In the past few days, I have carried out moving inspections, talked on the phone with residents and sorted out some urgent requests, among other things. I always try to set aside enough time in the day to address problems observed in buildings or pointed out in residents' feedback," says Maija.
At the end of 2020, nine new house experts started working at SATO. Read about the workday of a modern superintendent, i.e. a SATO House Expert »
HUMAN TO HUMAN – WITH COLLEAGUES AND CUSTOMERS
For Maija, the workplace atmosphere, a great supervisor and solving problems together are important. She can always ask her colleagues for help, and she appreciates learning something new every day.
"When I find a solution to a customer's problem or when residents give us good feedback for expert and pleasant property management, it feels great," says Maija with a smile.
"The Human to Human approach is strongly highlighted in our work," she adds.
Some problems can be solved quickly, but some take more time. Maija is thinking about solutions, for instance, to improve the sorting of plastic waste.
"The sustainability perspective is very important to me. It is also one of the reasons why I applied to work at SATO. Our work is transparent," stresses Maija.
The autumn involved a lot of induction and new developments. Maija is starting to get to know the buildings and residents, and she has a clear direction for the future.
"I want to ensure that our houses and our activities bring as much enjoyment and comfort to our SATOhome residents as possible," she says.
WHAT KIND OF SUSTAINABLE CHOICES SHOW IN YOUR DAY-TO-DAY LIFE, MAIJA?
"I try to sort waste as much as possible and make sensible consumption choices. I try to keep my textile purchases to a minimum and always choose sustainably produced textiles, even though it takes quite some time to look into such matters."
Would you your home building to be looked after by a Service Manager? Take a browse at our rental apartments »