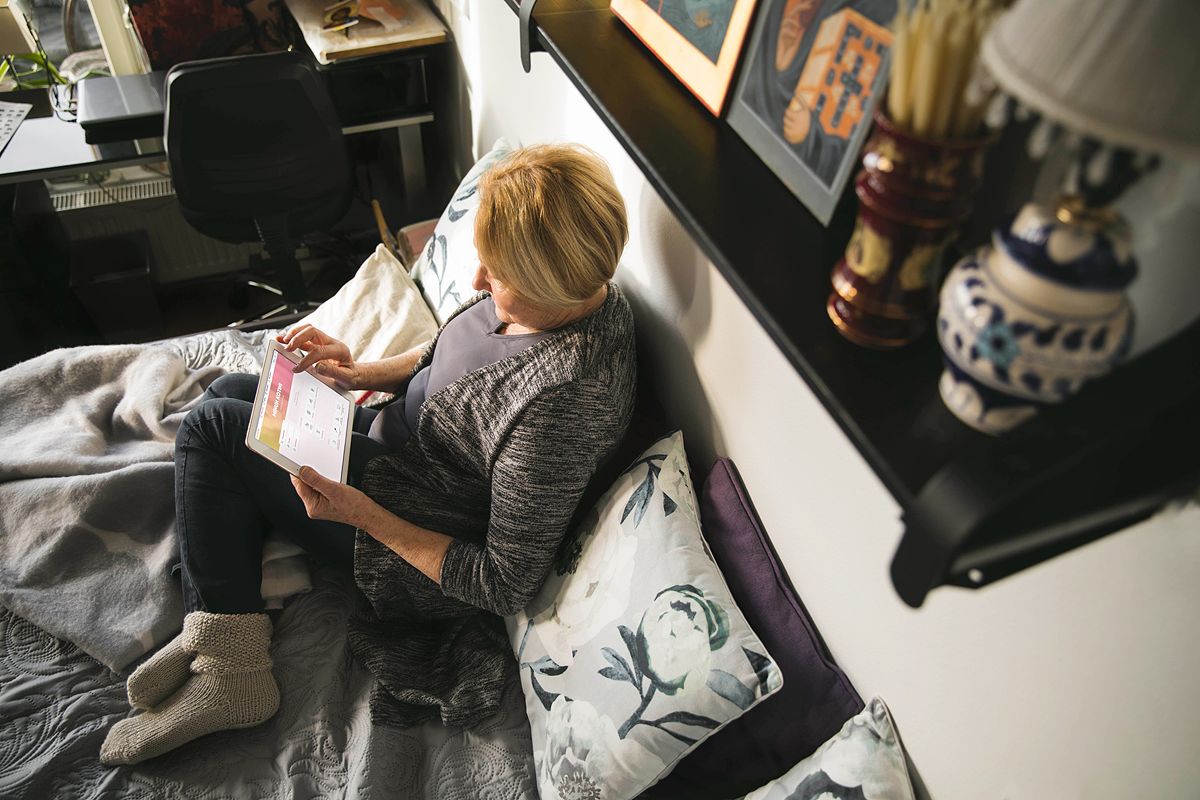 OmaSATO – housing services in your pocket – recommended by 86% of users
The OmaSATO service allows practical housing matters to be taken care of anywhere, anytime. The digital service, created together with residents, already has thousands of users and is being continuously developed based on users' needs.
Lost your house key and having a bad day? The Service Manager's phone number is written on a crumpled piece of paper that is at home, behind locked doors? What was it that the lease agreement said about pets? How do I complain about a gurgling radiator or a leaky garbage shed?
With the OmaSATO service, SATO's residents can conveniently take care of practical matters related to their home online, using their smart phone or computer. The digital service was launched in August 2018, and it allows residents to report defects, view their lease agreement and rent-payment information, read the latest news related to the building or send a message to SATO's customer service, among other things.
In OmaSATO, residents can find information about SATO's monetary benefits for residents, and they can even order a more economical moving van or window-washing or spring cleaning services.
"We wanted to create a digital service that makes residents' daily lives easier and works anywhere and anytime," SATO's CEO, Saku Sipola, sums up.
"Our objective is to serve our residents more flexibly, more efficiently and on a more personal level, also in the digital environment."
86% of users recommend OmaSATO
OmaSATO has been well-received by SATO's residents, and it gained thousands of users during the autumn. According to a survey commissioned by SATO, 83% of OmaSATO users considered the user-friendliness of the service to be either good or excellent.
Over 86% of the respondents would recommend OmaSATO to other residents. The respondents considered being able to report defects and view their rent-payment information and the building's latest news as the best features of the service.
In the spirit of continuous development, residents were also asked what new features could be added to the service. The users had clear development requests: They would like to be able to make rent payments via OmaSATO, interact more with other residents and reserve the building's shared spaces.
"It would be great if the sauna and laundry room could be reserved online through OmaSATO," one user proposed.
Online sauna reservations are, in fact, currently being tested in a few SATO buildings, and the intention is to expand the service in future.
A service based on residents' wishes
OmaSATO was created based on residents' needs and wishes. Close to 50 residents participated in interviews and workshops, and some 100 residents were part of the OmaSATO pilot.
"We asked our residents what kind of services they need, and what living and home mean to them. The OmaSATO concept emerged in these discussions and is the result of a collaborative effort," says Sipola.
The service is being continuously developed according to residents' feedback.
The goal is to offer even broader services related to living and the neighbourhood on a single digital platform.
"The next step is to add new community-based services to OmaSATO. Home is so much more than just walls, and people value a sense of community to a surprising degree. We have wondered about the possibility of our service eliminating loneliness in the future," says Sipola.
Do you have any suggestions for developing OmaSATO? Send your feedback to our customer service or join our SATO Pulssi resident panel.