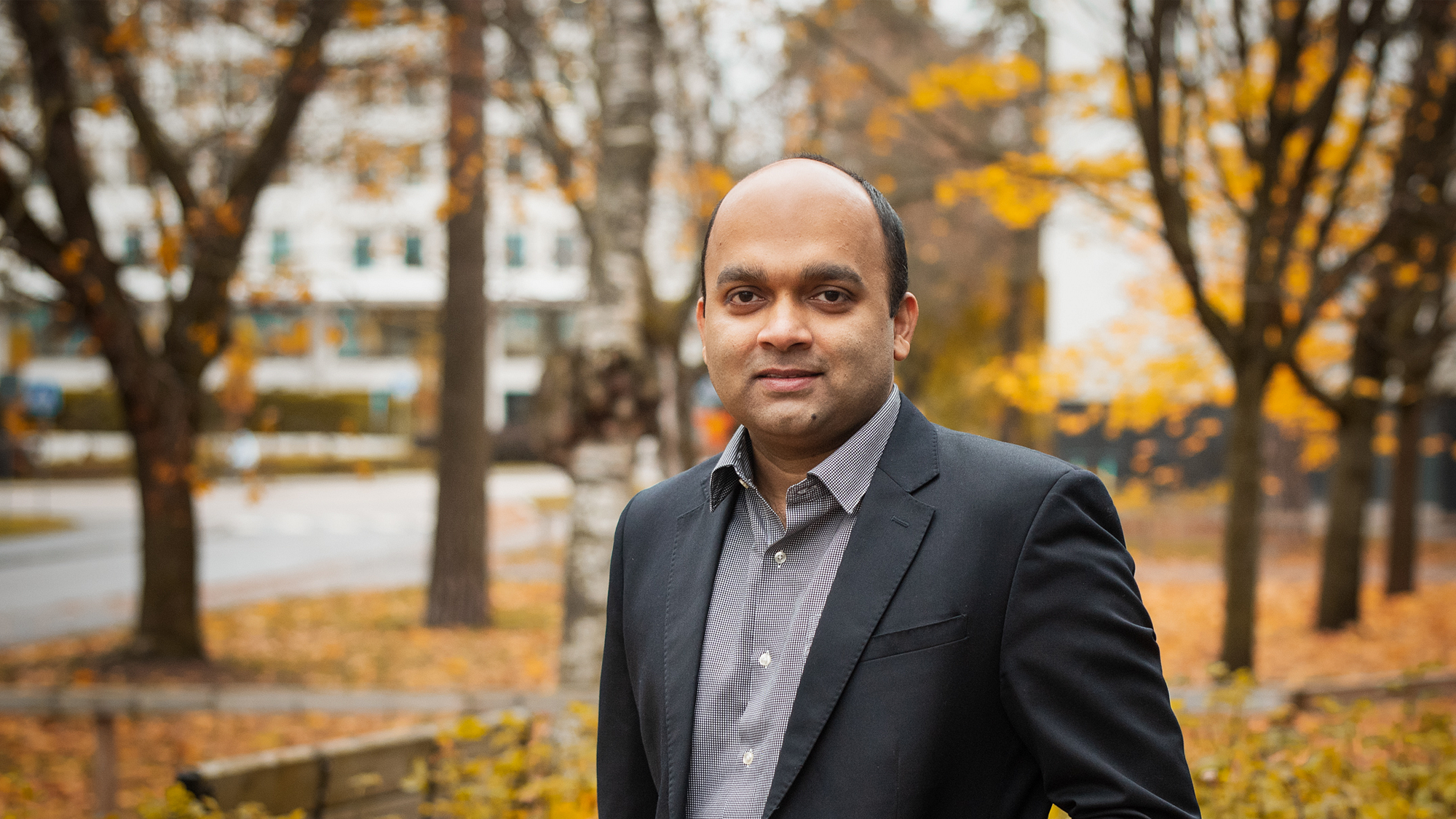 Got a job in Finland - where to find a home?
Finding an apartment is quite stressful especially when moving to a new country, admits Deepesh Kumar, who came to Finland on a job assignment. If companies offered a helping hand to their personnel dealing with housing issues, things could be easier.
Some 280,000 foreign nationals live in Finland. One of them is IT specialist Deepesh Kumar, 40, who came to the country to take part in a large IT project of a multinational corporation.
- I have visited Finland before, three years ago for a brief work assignment, says Deepesh. - This time I'm going to take a deeper dive, since the current project is expected to last for at least a year.
Deepesh began searching a rental apartment in the beginning of October. Even though the internet enables one to search and learn about the housing practices of a new country, a lot is to be discovered only when arriving to the destination. There seems to be a valid need for improvement here for SATO and other Finnish housing companies.
- If finding an apartment was easier for expats like me, I believe many of us would end up finding the right kind of a home a lot quicker, Deepesh ponders.
A tip from a colleague lead to SATO
Deepesh Kumar found SATO, one of Finland's leading housing providers, when a co-worker gave him a tip. However, not having Finnish online banking credentials proved to be an obstacle: There was no way for Deepesh to identify himself securely when applying for a rental apartment online.
- Due to the pandemic acquiring online banking codes would have taken up to six weeks, Deepesh explains. - Luckily SATO has an office in Helsinki, and in fact I was able to sign a lease in 30 minutes. It was indeed a pleasant surprise!
The new home is in Espoo, just a walking distance away from office: - It is pretty easy to move around here… with the exception of the climate, Deepesh smiles. His hometown Trivandrum (officially Thiruvananthapuram) is located near the very extreme south of the mainland India, in Kerala, and the weather is quite agreeably between a tropical savanna and monsoon climates over +20 degrees Celsius year-round.
His new home Deepesh describes as a very calm and airy place with a good view outside.
Finnish housing seems mature and easy
- In India buying or renting a house is a more flexible process, and even slightly chaotic, Deepesh smiles, and continues: - The Finns are more structured, you need to book appointments, and there seems to be a clear process for every action here.
SATO is focused on offering rental apartments, but there are other housing solutions in the mix, too, like owner-occupied apartments. The available homes can be easily browsed at sato.fi, and even signing a lease goes smoothly online. On the other hand, like with Deepesh, a meeting at the office can be arranged as well.
- In my experience the Finnish housing is more mature and easier to manage than in many other European country, says Deepesh. - Or maybe I was just able to get settled without much hassle!
One thing Deepesh would like to see more is furnished apartments. Those would suit well for people moving in here for a year or so. To decorate his new home Deepesh took a trip to the local Ikea.
Searching for a home when moving to another city is hard, never mind moving to another country. That's why any housing help provided by an employer is most welcome.
- A home provided by one's employer would be a good option, since looking for an apartment is the main nightmare when travelling to a new place, Deepesh says. - After finding the right home the stress is gone. I am very happy with SATO's services. I have met the SATO House Expert who takes care of the building, and I'm planning to log into OmaSATO service as soon as I get those online banking codes.
Businesses can rent SATOhomes the same way as consumers, and ensure their employees are in the right country at the right time, stress-free. Contact our Customer Service and we will help you plan the best procedure for your enterprise.