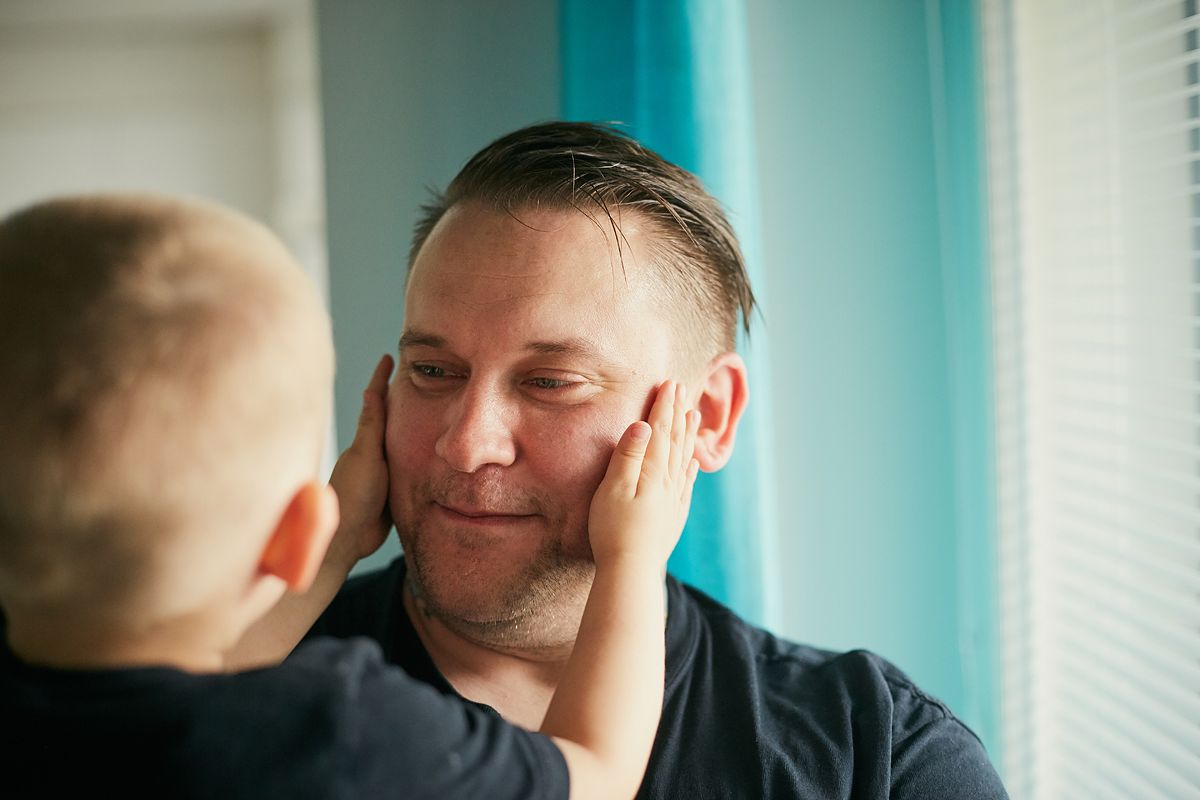 The feel of home is created by memories, the senses and people
SATO offers rental apartments that residents turn into homes. Our new marketing concept – "What makes a home a home?" – invites residents to think about what gives rise to that special feel of home.
Not every apartment is automatically a home. But where does that feel of home really come from? That question is at the heart of SATO's marketing concept "What makes a home a home?", which was launched in summer 2018.
"SATO owns the apartments, but they only become a home when someone moves into them," says SATO's Head of Marketing, Sanna Marttinen. "The idea we want to get across is that people can make a SATO home reflect themselves. They can love their home and live there permanently. We believe that a person who lives a life that is true to themselves also radiates positivity to their surroundings."
The peace and quiet of home
The new concept took off with the realisation that the feel of home develops differently for each person – through various senses. In a video advertisement, some residents of SATO's rental apartments had the opportunity to express, in their own words, what it is that creates the feel of home: what does home look, feel, sound and smell like?
"When I am at home with my son, the home sounds alive," says Janne Ruokonen in the video, for example. Janne lives with his two-year-old son Joona in one of SATO's rental apartments in Tapiola, Espoo.
The residents interviewed all shared the view that home is a safe place where one can retreat to at the end of a long day.
"The feel of home is when I see my son having fun and playing in his room, and I know that no one will come and disturb that peace," recounts Ruokonen in the video.
For many, what makes a home is the people they live with: children, a spouse, neighbours or a pet. In addition, home is linked to a sense of permanency, even if it is a rental home.
"I have nice neighbours, and there is a good vibe in the building. What also makes me feel safe is knowing that no one will sell my home from under me," says one of the interviewed residents.
True emotions
Thinking about the feel of home is closely linked to SATO's role as an enabler of living.
"As a company that offers rental homes, we often think about how we can inspire the feel of home for each one of our residents," says SATO's Director of Marketing and Communications, Miia Eloranta.
We want to convey true emotions in all our communication. That is also why there are no studios or models in SATO's Annual Report or brand images; instead, we use real residents in real homes.
According to Marttinen, it is good to focus people's attention on the feel of home, and on stories and memories related to one's home. It helps people identify what is truly important to them in their current and future apartments.
"The feel of home is important in everyone's day-to-day life. When the elements of home are clear in one's mind, it easily creates safe living and the best home, also when it comes time to move again," says Marttinen.
Art installation inspires thoughts on the feel of home in Jätkäsaari
In September, modern art was also used to shine the spotlight on homeliness, when the club room at Rionkatu 11 in Jätkäsaari was transformed into an art installation called "What does home feel like?". The installation, realised by SATO in cooperation with the Helsinki Contemporary art gallery, invited visitors to think about the feel of home through the senses.
"Marketing is nowadays also implemented through actions. SATO's collaboration with artists is a good example of doing something new. We will continue with our bold brand actions also next year,"[MS1] says SATO's Director of Marketing and Communications, Miia Eloranta.
The exhibition was curated by designer Tero Kuitunen and artist Rauha Mäkilä. The duo turned the club room into an exhibition that resembles a home, with different rooms and works by various artists engaged in a harmonious dialogue. Visitors could, for example, encounter ceramic seafood on the dining room table, admire installations consisting of flea-market finds, and touch the forest floor in a landscaping installation on the balcony.
The artists were delighted with SATO's boldness to take part with an open mind in a new type of collaboration that shines a spotlight on art.
"This truly led to the creation of something unique," says Eloranta.